Electrical systems are the backbone of any home and should be handled with care. Whenever you have an issue or need a new installation in Edgewater, MD, you can count on a professional electrician from Chesapeake Electric to come to your location and help. Our team of residential electricians is trained and licensed to work with electrical systems and can help you with anything from installing a new porch light to wiring your home for a generator.

Turn to Chesapeake Electric when you need assistance with any electrical difficulty, major or minor. We are the go-to specialists, having been offering affordable electric service to Edgewater residents for over ten years. We work very hard to be one of the best residential electric companies in the country and will take on your next project to make your life easier!

We also strive to have excellent client satisfaction for all of our residential customers, whether you have a small job like replacing one outlet or a large job like designing and installing an entire electrical system for your Edgewater home! We offer all of our services at competitive rates for top-quality work and access to the best in the industry. For your safety and peace of mind, we are licensed, bonded, and insured in the state of Maryland.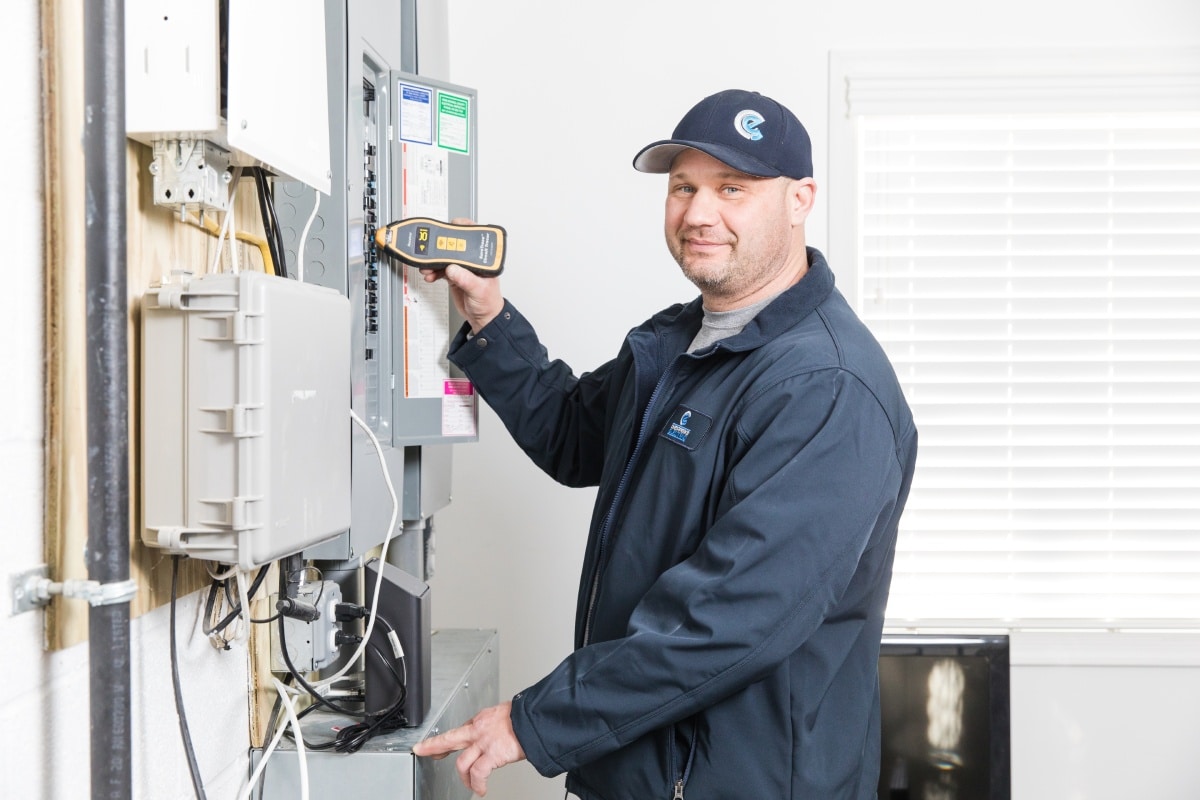 Why Choose Our Electric Service?
Peace of Mind
A major component of choosing a qualified electrician to hire is knowing that they will provide safe and efficient electrical service. We guarantee that with Chesapeake Electric, you have come to the right place.
We offer a comprehensive range of electrical services for both residential and commercial properties. With our years of experience and expertise, we've earned a solid reputation (as reflected in reviews from our satisfied customers) as honest and dependable electricians in the Edgewater community. We will make sure all components of your electric system are installed or fixed correctly in a timely manner. We're committed to providing exceptional client service while helping to lower your home's energy usage so you pay less in utility bills.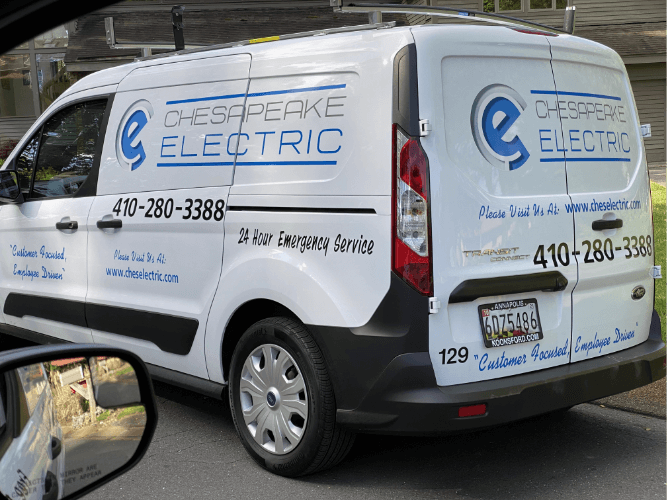 Efficient Delivery of Electrical Services
One of the perks of choosing Chesapeake Electric for your next job is our commitment to the efficient delivery of electrical services. We have years of experience in the electric utility industry and our team is well-versed in the latest technologies and best practices for delivering timely and safe service.
We understand that every client is different so we tailor our services to meet the specific needs and electricity plans of each one. Whether you own an older home or a modern smart house, we have the tools and knowledge to get the job done properly. Chesapeake Electric is your partner for quality electrical service.
Contact Us
By scheduling an appointment with Chesapeake Electric for all of your electrical requirements and electrical safety inspections, you will be able to prevent the danger of electrical power hazards and the high repair cost from damaging your home. At the end of the day, an experienced home electrician can help you save more money than you may imagine.
Chesapeake Electric is delighted to count on a team of professional, qualified, and committed electricians. Our team is devoted to providing high-quality electrical work for any home or business. We offer a great consumer experience by working closely with each client to ensure their unique needs and challenges are met. Fill out our online form or reach us by phone at (410) 280-3388 to book an appointment to discuss the cheapest rate for your electric needs.