Exhaust Fans and Air Ducting by Chesapeake Electric
Homes and businesses are equipped with air ducting appliances and venting materials to perform the essential job of removing harmful air from indoors. Chesapeake Electric in Annapolis, MD offers complete fan installation for bathroom fans. We are local residential and commercial electricians with the tools and knowledge to properly install the right products following all local codes and safety guidelines. Contact us to learn more today.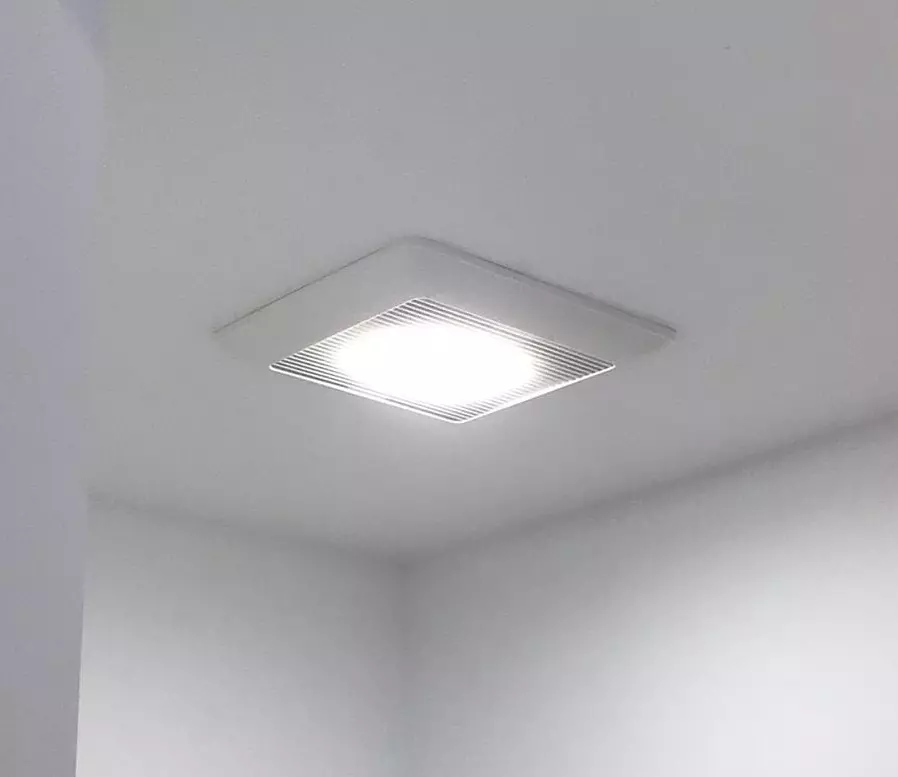 Exhaust Fan Install and Replacements
Bathroom exhaust fans are available in a wide variety of sizes and colors, but it's important to base your decision on more than just the look when choosing one. Fans are rated in CFM's, which stands for cubic feet of air moved per minute. What does this mean for bathrooms? Most common household half baths should be between 50-80 CFM, and a full bath should be between 80-150 CFM to remove moisture from the room effectively. Our team of electricians can help find the perfect bathroom or kitchen exhaust fan for your home, whether you're replacing an older fan, building a new bathroom, or renovating an old one. We'll properly wire your exhaust fan to a convenient switch and ensure it is appropriately vented outside your home.
Common Issues with Exhaust Fans
You may have moved into a home already equipped with exhaust fans in the kitchen and bathroom areas. The question is, how do you know if the fans are correctly installed and vented? If the exhaust fan, vent, or duct was not installed by knowledgeable and licensed electricians like our team, it might be facing some of the common issues we see with exhaust fans, such as:
Exhaust fans venting into attics – This causes mold and mildew growth in attics, accelerates the deterioration of insulation, and shortens roof life.
The wrong sized fan – As mentioned above, fans are rated for how much air they move per minute. If a small fan is installed in a larger bathroom, it won't vent the room efficiently or thoroughly.
Why Choose Us?
Our team of licensed and insured electricians works tirelessly for our clients to earn the best customer reviews possible. We offer complimentary estimates and back all of our work with more than 10 years of electrical experience. Our entire crew is dedicated to delivering superior workmanship and the highest level of customer satisfaction.
Contact Us for Exhaust Fan and Duct Installation
Keep the healthy air flowing in your home with reliable air ducting and exhaust fan services by Chesapeake Electric in Annapolis, MD. Whether it is the kitchen or the bathroom we have the tools and experience to cover all your needs. Contact us to schedule a consultation today.