You've decided that it's time to upgrade your home lighting. You want to get rid of each old, outdated light fixture and install recessed lighting instead.
Recessed lights, also called can lights, offer a sleek, professional look and make a room feel more substantial. They are quite versatile since they can fit in any sized area in your home. Recessed lights can provide a lot of light to any part of the home, including family rooms, kitchens, bedrooms, and even hallways. Although they might be very simple-looking, you can always enhance any room with accent lighting to make it more interesting.
Do you know all the steps involved in installing recessed lights? This post will cover some dos and don'ts when dealing with recessed lighting that could save you some money or avoid an accident.
The Dos of Installing Recessed Lighting
Here are the dos when it comes to installing recessed lights.
1. Purchase Recessed Light Housings
Before you do anything, you'll need to measure your space and purchase the correct number of housings for your recessed lighting. You can measure your space yourself, but it's always better to ask for help if you have trouble with figuring out the necessary spacing between the recessed lights.
Essential Tips for Purchasing Recessed Lighting:
Consider the Size of Your Room
The size of your room will determine how many recessed light housings you will need to buy. You can also get can lights in different sizes. To make the lighting in your room look intentional, be sure to really think about the size and placement of each light. A small room doesn't need as many lights as an enormous space. On the other hand, two large can lights might not be sufficient for a room of significant size.
Figure Out If You Need New Wiring
You'll need to ensure you have the space and electrical wiring available in your home to accommodate new recessed lighting. If you don't, it's time for a rewire job.
This is something that only a qualified electrician can do and will involve ripping out old wires and installing new ones if they aren't already there. It's a process that you should only do if it's necessary, which is why you should ask an electrician to take care of this for you.
Decide on the Type of Recessed Lighting You Want
There are several different kinds of recessed lighting, and you should know what you want before you go shopping. Recessed lights vary in size, housing, trim, and type of bulb. You can find incandescent, fluorescent, halogen, or LED recessed lights. The type of recessed light you choose comes down to personal preference, but here are some things to consider:
What is the style of your home?
Which style fits with your current decor?
What type will best suit your needs and provide the most light for your space?
Take Measurements and Calculate Needs Before You Go Shopping
Again, measuring your space is of the utmost importance. It can be easy to get overwhelmed by all the options when you're in a lighting store. Don't panic. If you measure the space where you are going to install recessed lighting before you go, you'll know exactly what kind and how many lights to buy.
2. Cut Holes in Your Ceiling
Once you have taken all your measurements and purchased your lights, it's time to cut holes in your existing ceiling drywall. Make sure to measure and measure again so you are placing the holes in the correct spots. Also be sure to cut the holes large enough to allow the recessed light housings to fit, but not so big that they can't be covered by the recessed light trim.
This can be a tricky task and you might want to have professional help. If you already have an electrician doing some rewiring, they can do this for you.
3. Clean Your Ceiling
You should remove any dust and grime from the ceiling before installing recessed lighting because this will make it easier to work. A good time to do that is after you have cut out the hole you need to fit your recessed lighting into.
When cleaning, remove any cobwebs or other debris that may have accumulated on the surface.
4. Prepare the Surface
For your recessed lighting to last a long time, you'll need to prepare the surface by screwing it into studs or ceiling joists.
Be sure you're placing the screws in a stud, and use caution when running wiring and other electrical components around the area where the recessed lighting will get installed. You can use drywall anchors if need be. They are perfect for holding up to about 30 pounds.
5. Hire a Pro
If you don't have experience when it comes to fixing up your home or doing electrical work, you should hire a professional to do it for you. A professional electrician will install recessed lighting without breaking a sweat. They can do everything from measuring and wiring to cutting holes and installing. They will spend time making sure that everything is level and has the right amount of space behind it. An electrician will be less prone to making mistakes.
Factors to Consider When Hiring an Electrician for Recessed Lighting
You should think of a few things when hiring an electrician. They include:
Experience
It's crucial to find an electrician with experience in this area of work that knows how to install recessed lights effectively. If they don't have much experience, your recessed lighting could end up looking sloppy or uneven.
References
Asking your friends, family members, or co-workers for references is a great way to find an electrician you know will do an excellent recessed light installation. If they have any recommendations, consider them.
Insurance and Licenses
Double check that your electrician has all their necessary licenses and insurance, which will protect both you and your property if something goes wrong during the installation process.
Testimonials
More experienced electricians usually have online reviews from former clients or evaluations from local business bureaus that you can look at before you hire them. This is important if you're hiring an electrician for the first time.
Interaction
If you're not comfortable speaking with the electrician on the phone or in person, then they're not a good fit for you. Your communication needs to be open and clear because you don't want anything to get lost in translation.
Considerations
Before hiring an electrician, you must ask the right questions to ensure that they meet your needs. This includes cost, timeframe, and other expectations. If you ask the right questions, it's unlikely that you'll end up hiring someone who can't or doesn't want to take care of your needs.
Benefits of Hiring an Electrician to Install Recessed Lighting
There are many benefits of hiring an electrician for this job. They include:
Increased safety
Hiring a pro is the best way to ensure that you won't get electrocuted while installing your recessed light bulbs. It's also safer because you won't be dealing with any electrical wiring at all.
Experience
An electrician will likely have done recessed lighting installation before and will know what they're doing. This means that your new recessed lighting will look fantastic and last a long time.
Satisfaction
You'll probably be happy if you hire a professional to install recessed lights for you, especially if you lack experience.
Less stress
The best benefit of hiring an electrician is that it will be less stressful because they'll have what it takes to turn your vision into a reality before you know it.
6. Prepare for Emergencies
You should always prepare for the worst whenever you do a home improvement project. This means that you should have emergency measures ready if something goes wrong during the installation process.
Different emergencies can happen, so it's essential to prepare for them all. Some of these include:
Electrical fires
Electrical shocks
Accidental falls
When Preparing for an Emergency, Consider:
Flashlights
Have a few flashlights on hand. You never know if you will accidentally lose power when doing anything electrical. It's also a good idea to have lanterns ready since they give off more light than flashlights do.
Batteries
You want to have enough batteries on hand so that you don't have to go out and buy more once your initial supply runs out. Having extra batteries is also useful if you want to keep them in the various flashlights, lanterns, or other devices you will use during an emergency.
First-Aid Kit
Ensure that you have at least one first-aid kit around the house. It will come in handy if someone gets injured during the installation process.
If you don't have one already, it's a good idea to make one and fill it with supplies like bandages, cotton balls, hydrogen peroxide, rubbing alcohol, gauze pads (4 x 4 inches), tweezers, medical tape, cotton applicators, latex gloves, hydrogen peroxide wipes, and antibiotic ointment.
7. Task Lighting
You should always be mindful of the type of other lighting you are installing because it will affect how your recessed lighting looks when done.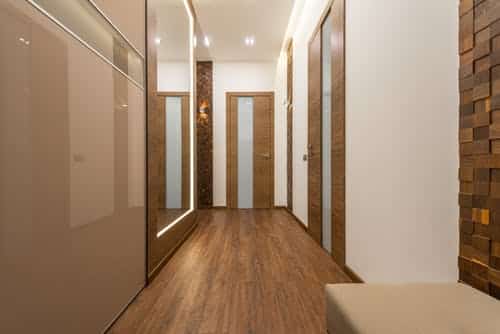 For example, if you want more task lighting (for reading, cooking, etc.), you could add lamps or sconces. It also always nice to have accent lighting for when you want to turn off the recessed lighting and make the room look a bit moodier.
8. Budget
Budget will always be a major concern when it comes to home improvement projects. If you have a tight budget, then make sure to buy light fixtures that won't break the bank.
To save money, you should always find discounts or coupons online before purchasing.
You never want to go cheap on professional work, but it's okay to shop around a bit. It's also a good idea to ask your friends and family if they know of any good electricians that will work with your particular budget.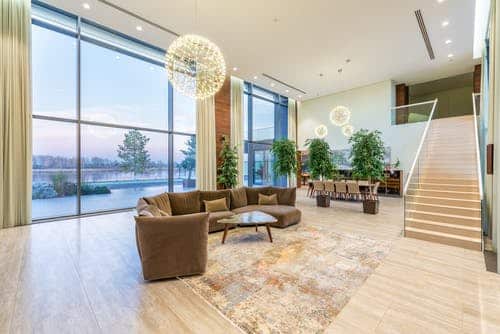 Don'ts of Installing Recessed Lighting
You should not do the following things when installing recessed lighting:
1. Work in the Dark
Working in the dark is dangerous because it makes it harder for you to see and will lead to accidents or mistakes. You should always have a flashlight or lantern nearby so that there's sufficient light available when you need it. That way, you can see and avoid accidents.
2. Look for Shortcuts
When you're installing recessed lighting, never look for shortcuts. You should hire a qualified electrician who knows the proper installation process so that your home is safe. Otherwise, you could electrocute yourself or someone else if there are any mistakes during the installation process.
3. Forget About Safety
Your safety should be your number one priority when you're installing recessed lighting in your home. That means that you need to do things the right way so that you don't get injured or electrocuted if attempting to do the project yourself.
It's a good idea to hire a professional electrician to take care of the installation process, and you should never try and work alone.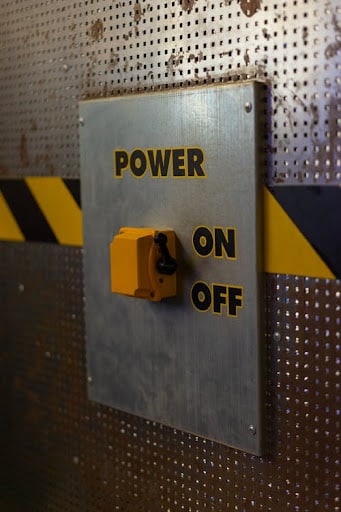 4. Circumvent Wiring Codes
The wiring code is there to keep you safe, and following it is non-negotiable. Be sure that you don't circumvent the wiring codes in your home when you're doing a DIY project, otherwise, things could go wrong and people could get hurt. You should always hire a professional electrician who knows what they're doing.
5. Use Damaged Wiring
Never use wiring that has damage because it could cause an electrical fire or shock you when you least expect it. Replace old wiring with new, quality wiring so that your project goes smoothly and your home is safe from fires and shocks after completing the project.
6. Manipulate Wiring
When installing recessed lighting, never manipulate the wiring to get things done. Only use the right tools and work with quality wiring so that there's no problem when you turn everything on and start enjoying your new recessed lights.
7. Plug in Wiring
You should never plug wiring into anything when doing a DIY project. This can cause the wires to get hot and damage your home's electrical system, which will cost you more than just hiring a professional electrician.
8. Make Promises You Can't Keep
When you're planning out your project, you need to ensure that you do not promise more than you can handle, even to yourself. Make a list of everything that needs to be done and prioritize it in terms of importance so that you know what must get done before anything else.
9. Neglect to Plan
Before you do anything else, you should make a plan for how you're going to install the recessed lights. This will help ensure that everything turns out correctly and no time gets wasted during the installation process. If something doesn't go as planned, you need to be able to adapt quickly to get everything done to your expectations.
10. Leave Wiring Exposed
After you have finished the installation of your recessed lighting, you need to take care that none of the wiring is exposed to curious people or animals.
You should also check that the wire insulation doesn't get damaged in any way. This could cause an electrical shock if someone touches it while it's bare.
11. Close a Circuit
If you're not working with a professional, don't close a circuit yourself, even if you think it's a minor job. Leave it to people trained to work with electricity safely so that they do everything correctly and no one gets hurt.
Get Professional Installation Today!
Now that you know the dos and don'ts of recessed lighting installation, it's time to hire a professional electrician to do the job right. It's not worth putting yourself in danger by ignoring or mistakenly skipping any of these rules, especially when it comes to something like your home wiring system.
When you need a qualified electrician, reach out to Chesapeake Electric! Chesapeake Electric is an award-winning and customer-focused company that will help you with all of your recessed lighting installations. We are fully licensed and certified to handle all of your electrical needs. Call us now at (443)-716-7095 to set up a complimentary consultation appointment!