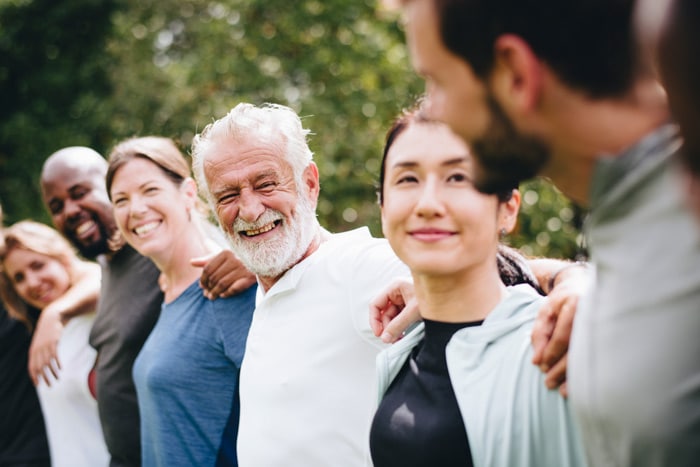 Electrical Services FAQ
Here at Chesapeake Electric, our team is used to answering lots of questions about our electrical services in Annapolis, MD surrounding areas. While we're happy to answer any questions you might have, we've made things easier for you by preparing these FAQs. We've addressed residential and commercial electrical services and answered some questions about generators as well. We're the team to call, whether you need minor home repairs or you're remodeling your office. Check out our electrical services FAQ, and feel free to contact us if you have any additional questions or would like to schedule service for your home or business.
Frequently Asked Questions
Residential Electrical FAQ
Our residential electricians can do it all, from recessed lighting installation to wiring new homes, wiring renovations, pier electric, landscape lighting, TV & Internet cabling. Check out these residential electrical questions and answers:
Why should I have recessed lighting or under-cabinet installed?
Recessed and under-cabinet lighting is becoming more and more popular with homeowners in Annapolis, MD, and the surrounding areas. Recessed lighting creates the least number of obstructions in the ceiling and provides the most amount of light. Recessed lighting can be grouped together and provide great flexibility with creating layouts that work best to fit your lighting needs. Recessed lighting is timeless and will not age with other trends. This highly dynamic and functional light system can enhance your home's aesthetics. Both under cabinet and recessed lighting can accentuate the decorative elements of any room in your home.
How can I save money with energy-efficient lighting?
You have many options when it comes to energy-efficient lighting to save money on electricity costs. Choose from LED, fluorescent lighting, or outdoor solar lighting. Replacing your existing high-powered lights would be a great start. Conventional incandescent lighting is only 5-10% efficient in producing light. The remaining 90% produces heat. Imagine have a heater that was 10% efficient at producing heat and 90% efficient at producing light…. We would never consider that to be a viable source of heat.
Do I need a whole-house surge suppressor?
Our region is known for extreme thunderstorms and weather events throughout the year. Those storms can cause electrical surges, destroying the valuable electrical items in your home. A whole-house surge suppressor can protect all your electrical items. Household appliances, utility power surges, and lightning strikes are just a few causes of electrical surges. Greater than 50% of surges come from within the house. These surges can happen several times a day, especially when large appliances like your heating and air conditioning start up. Large appliances require a substantial amount of power during start-up, creating the surge.
Is outdoor lighting energy efficient? Does it really make a difference in home security?
What is home automation?
Home automation (aka Smart Home) will monitor and/or control home attributes such as lighting, climate, entertainment systems, and appliances. It may also include home security such as access control and alarm systems. These items are connected to the internet and with home automation, devices can trigger one another so you don't have to control them manually via an app or voice assistant. For example, you can have your outdoor lights turn on when you drive up to your house and the sun is down, you can set your interior or exterior cameras to record when they detect motion or set your home to warm up or cool down before you get home.
What is the purpose of GFCI Outlets? Do I really need them? Can I do it myself?
Ground fault circuit interrupter (GFCI) can help to prevent electrocution and electric shocks. The National Electrical Code, or NEC, has specific GFCI requirements for dwelling units. Article 210.8 states that ground-fault circuit interrupters shall be used for all 125-volt, single-phase, 15- and 20-amp receptacles installed in bathrooms, garages, outdoors, unfinished basements, crawl spaces, kitchens, laundry rooms, pool/spa areas. A DIYer with knowledge of electrical wiring may be able to replace an existing outlet with a GFCI outlet, but only when swapping out a three-prong outlet—two plugin slots and a hole. Outlets with only two slots and no third hole indicate the presence of older wiring that should only be replaced by a licensed electrician.
Are ceiling fans only useful in the summer?
No. By changing the direction your ceiling fan is spinning can be helpful all year round. The ceiling fan direction in summer should be counterclockwise to help create a downdraft, which creates that direct, cooling breeze. Your fan direction in winter needs to be clockwise to create an updraft and circulate warm air around the room.
Can I plug my electric vehicle into my house?
Yes, in fact, EV owners typically do 80% of their charging at home and most electric vehicles come with a level 1 charger that can plug into a 120-volt plug. However, charging times with level 1 chargers are very high as you only get about 2-5 miles per hour. Level 2 chargers plug into a 240 V plug and give you about 10-60 miles per hour and Maryland gives rebate credits for installing them. Check out more about level 2 charging stations here.
Why does an outlet spark when I connect a device or appliance?
When you plug in electrical appliances, you may sometimes notice a little flicker of electricity. This is completely normal from time to time! However, if there is always a spark when you use the same outlet, then there is likely an electrical fault.
There are a few reasons why an outlet might spark. If your home is more than 20 years old and an outlet is letting off sparks, it's probably time to replace all the outlets. Another cause of sparking might be that the outlet is short-circuiting. A short circuit causes insulation and wires to break down, posing a fire hazard. Our electric residential service company offers Chesapeake energy solutions and can assist with problem diagnosis and provide electrical repair if necessary.
Why does my circuit breaker trip all the time?
Using too many appliances at once could cause your circuit breaker to trip. It might also be a sign that your electrical wiring was not built or installed correctly during the residential construction of your home.
When there is too much electricity flowing through the circuit breaker or when it is unable to handle the extra current strain, it trips. When a circuit becomes overloaded, the electricity leaves its path to prevent your circuits from overheating or causing more damage. House fires would happen more frequently if there were no circuit breaker trips.
To find out if too many appliances share a circuit and, if necessary, repair the system, call on an electrician from Chesapeake Electric to inspect your home's wiring right away!
When should a home be rewired?
If your house is 50 years old or older, it's almost certain that your wiring needs to be upgraded. Many electrical fires are caused each year by faulty or outdated wiring so it's important to make sure that your home is as safe as possible. If you're not sure whether your home needs to be rewired, you can always contact Chesapeake Electric to set up an inspection.
It is generally recommended that a licensed electrician should conduct a thorough examination of the home's electrical system every 10 years for an owner-occupied property and five years for a rental property, or at the end of each tenancy. This is an important aspect of property management.
Commercial Electrical FAQ
You can count on our commercial electricians for tenant improvements, new and remodeled building wiring, parking garages, fire alarm systems and modifications, fire alarms, standby generators, and more.
Why should my business have parking lot lighting?
Your parking lot is the first thing your customers see when they visit you. It's also a critical area in terms of safety for your employees and customers. Our team can install parking lot lighting based on your unique needs. Get in touch with us to learn more about this critical service.
Does my business need a standby generator?
Because the Annapolis, MD area is prone to power outages, commercial generators should be an essential component of any small or medium-sized business. Extended power outages can result in financial losses due to product spoiling or lost production time. Get in touch with us to find out more about getting a power generator for your business.
What is the best type of commercial lighting for my business?
Selecting the best lighting fixtures for your business is critical for appearance and functionality. Our team installs all types of commercial lighting, including fluorescent lighting, metal halides, incandescent lighting, LED lighting, and more.
Why is it necessary to have an electrical inspection before moving into my new business property?
Before moving into a new office, we recommend that an electrical inspection be performed. A thorough electrical inspection ensures that a building is safe, all panel boxes are in proper working condition, and wiring code compliance has been verified.
An electrical inspection by an insured electrical contractor is a preventative measure that can save your business time and money. By having an electrical inspector verify that your new office space is up to code, you can avoid any potential hazards, expensive repairs, or large electrical projects down the road. Contact us at Chesapeake Electric right now to learn more about electrical inspections and how to maintain the safety of your business property.
Do I need a surge protector?
In all commercial applications, we at Chesapeake Electric recommend surge protection to extend the life of your equipment as well as prevent computer and telecommunication systems from losing data or being damaged by a sudden jolt of electricity. In areas where severe weather is common, surge protection should be a top priority to maintain the safety and longevity of your devices.
Power Generator FAQ
Chesapeake Electric specializes in home generators and portable generators for home and business owners throughout the region. We offer backup generator installation services so you won't lose power when one of our frequent storms knocks out traditional power sources. Check out these questions and answers about power generators:
Why do I need a generator?
A residential generator gives you peace of mind knowing that you'll still have power even if the power goes out. A backup generator for your home provides your family with safety and security. Generators provide auxiliary power for wells, sump pumps, internet, heating and air conditioning, appliances including your refrigerator. For folks who are on a well or have a basement, it's essential that your getting fresh water to your home and pumping out any unwanted water that enters your home. You could even run your lights, TV, and internet as well. This makes a generator a must for your business as well.
What size generator should I buy?
The size of the generator you need depends on the amount of power you'll require during an outage. We can connect as much or as little as you desire If your home or business only needs essential systems like refrigeration, you may not need a very large generator. Our team offers generator installation for home and business owners who want to keep a portion of their power. We can also provide a generator that can power the entire home. Our main objective is to give you exactly what you need and nothing less. We can discuss your preferences and budget to find the ideal generator for you.
How expensive are generators?
We realize you want to ensure you have power without breaking the bank. You can't always plan for an emergency, but planning could save your business lots of money in terms of lost inventory and downtime. We encourage you to check our specials from time to time. A small (7kw) generator could cost as little as $6k and a large 24kw generator could cost between $10-20k (gas work not included). There are many variables when pricing a generator, but the main expenses are the generator itself, the condition of the electrical system, the proximity of the generator and the electrical service, and the gas upgrade requirements.
Contact Award-Winning Lighting Experts
We enhance the ambience in every room
Schedule Service
If you need residential or commercial electrical services in Annapolis, MD, or the surrounding area, we're the team to call. Get in touch with our friendly team members to schedule a technician at your availability. We'll provide an on-site flat-rate guaranteed quote for the services you need. Once we get the thumbs up from you, we'll complete your work to your satisfaction. Contact us today to get the process started.