Imagine a world where you can control everything in your home from the convenience of your phone, tablet, or computer. Well, you don't have to imagine too hard! There are many smart home gadgets already available. You simply download an application that allows for things like remote power on/off, voice control, usage scheduling, and energy management tools that help save money on utility bills. Smart home technology provides this innovative system that revolutionizes how we live our lives by making everyday tasks easier than ever.
A smart home automation system controls lighting, climate, entertainment systems, and even other smart home devices. These smart home devices may include smart appliances, smart speakers, smart bulbs, and so on. With smart plugs, you can turn practically anything electronic into a smart device capable of powering on with a remote or voice command. These smart devices may also include home security measures such as access control, security cameras, smart locks, and alarm systems.
Out of all of these innovative devices, smart lighting is one of the most intelligent and fascinating features that can be included in a smart home. Smart lighting takes your house's conventional lighting solutions to a more sophisticated level, allowing you to control them with voice commands on platforms like Amazon Alexa, Apple's Siri, Google Assistant, and any other smartphone app of your choosing. You may also link them to your entire smart home system. Smart home devices give homeowners even more control over the lighting system, as well as the amount of energy that is consumed in the home.
What You Should Know About Smart Lights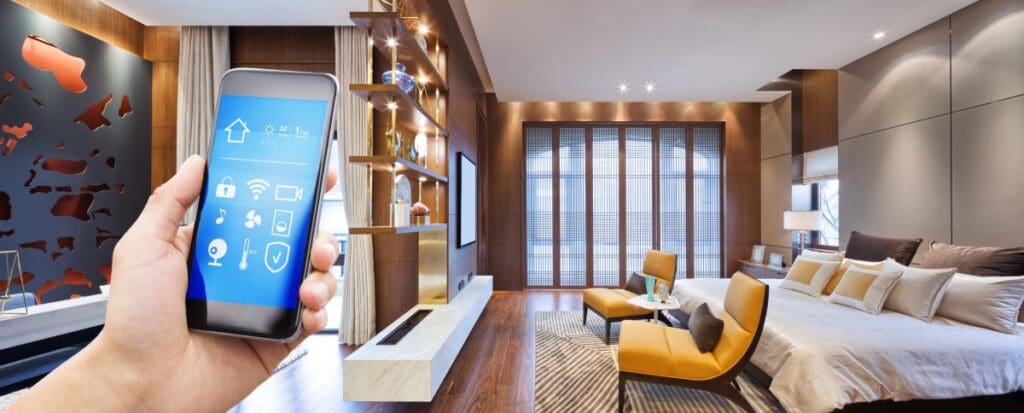 Smart lighting technology is intended to make living with electricity easier, more efficient, and safer. It entails employing effective automated controls that alter depending on numerous factors, including the availability of light throughout the day and occupancy. Here's everything you need to know about it:
How It Works
A smart home will almost always have a 'bridge,' which is a device that connects to your home Wi-Fi network and allows you to manage your lights using an app on your smartphone. Lutron Caséta is an industry-wide wireless protocol that some smart systems use to communicate with one another. How does the Caséta wireless system work?
The Lutron Caséta wireless system can be used to control multiple devices such as lights, shades, and blinds. But that is not all! It connects to other smart home devices, allowing you to issue voice commands to control thermostats, for example. You may also link it to smart home hubs on your phone, and turn on your lights with the Apple HomeKit, Google Home app, or Samsung SmartThings.
Caséta's Clear Connect protocol is used to transmit information throughout the system. It uses the low-use 434 MHz band to communicate with individual control devices using the wireless technology called Clear Connect. To access the Smart Bridge when you're not at home, like most smart hubs, Clear Connect requires an Ethernet connection to your router.
Does This Affect Internet Performance?
The Lutron Caséta does not interfere with your home's internet performance or bandwidth because of the Clear Connect technology. During the initial setup process, you use the Lutron Smart Bridge, which is accessed via the cloud and enables you to connect to Clear Connect.
The typical radius of one device is roughly thirty feet or 2500 square feet. To increase the wireless reach, you must install a lamp dimmer within range, adding thirty feet of coverage. Note that you may only extend the range once per system, so all accessories must be within 60 feet of the Bridge.
It Works With a Motion Sensor
A wireless or wired connection allows smart lights to be linked with motion sensors. When motion is detected, the sensor sends a signal to the smart bulb. Then, notifications will be sent to the smart home hub, which transmits them to the smart lamp and activates it.
Benefits of Smart Lights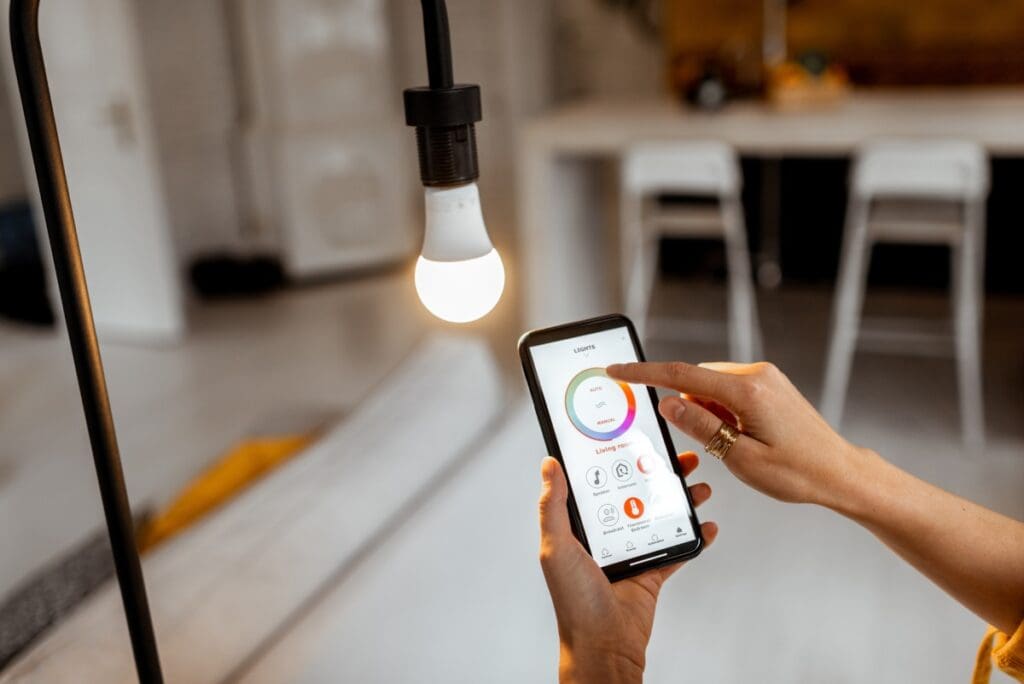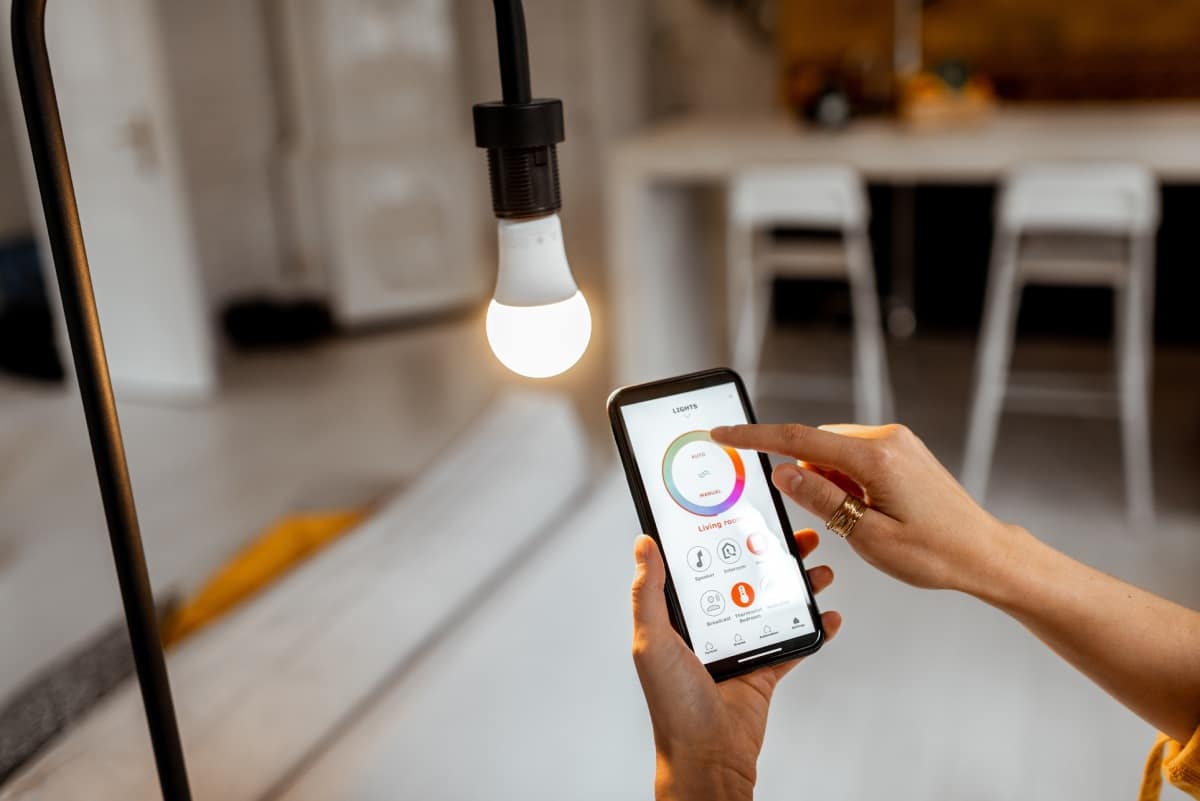 Here are some of the benefits of installing smart lights when setting up a smart home. This will give you a better idea of how the systems function, and why they're so popular with people wanting to save money and make improvements to their homes' appearance and feel.
Convenience
It's quite simple to control your smart lighting. You can be lounging in bed, working at a computer desk, cooking dinner, etc., and still be able to adjust your lighting. When you're away from home, controlling smart bulbs is a cinch if you left something on before you walked out the door.
Some people live with mobility issues so they can't constantly walk from room to room to turn off the lights. Smart lighting helps these individuals by providing an easy solution that doesn't require them to go through long distances to turn the light off!
You may even change the brightness, intensity, and hue of these bulbs from your smartphone. The app controls it all!
Improved Energy Efficiency
LEDs, or CFL (compact fluorescent light) bulbs, are the most common type of smart bulb. They allow you to illuminate your space with less electricity. A smart bulb with an energy-saving certification consumes up to 90% less energy than a regular bulb.
The technology also gives you the ability to dim your lights from anywhere, which is convenient. You may turn off your lights by using the app on your phone or using motion sensors instead. Motion sensors may now be used in every room where a smart light switch, smart plug, or smart light bulb is installed, thanks to smarter lighting. It's the ideal option for lowering your energy expenses.
Easy to Schedule
Setting a timetable for your lights is as simple as it sounds with lighting automation technology. You may program each light or a collection of lights to turn on and off at particular intervals.
The addition of smart lighting can also be beneficial in terms of security. You may even program them to turn on or off at random intervals, making it harder for robbers to believe that no one is home. It completely allows you to have total control over your lighting.
A Customized Experience
When you upgrade your home's lighting with smart bulbs, the possibilities are endless! You no longer have to stick with a white or yellowish light bulb all the time. There are multi-colored light bulbs and you can change the color at any time.
By establishing a scene, you may control the lights at the same time. For example, if you read a lot, altering the light's hue may help reduce eye strain. You may also switch a space from a game night setting to a movie time scene in no time with the help of a smart device.
How Is Smart Lighting Installed?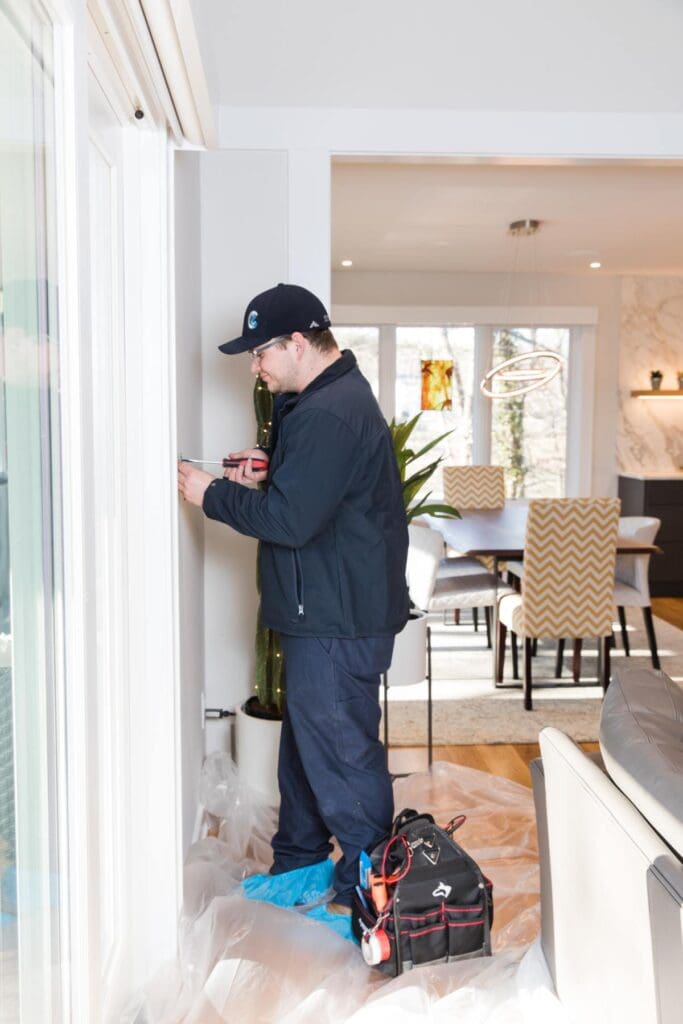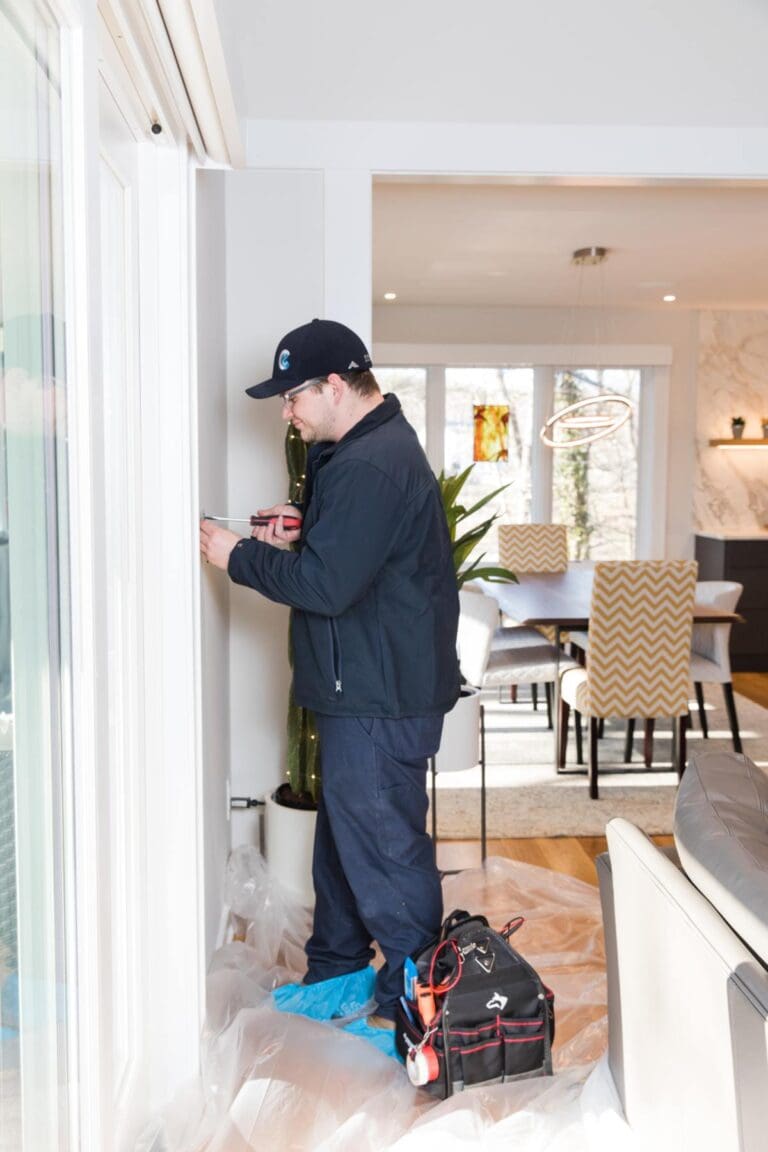 The smart lighting system includes high-efficiency fixtures and automated controls also known as smart switches. These change settings based on variables such as occupancy or daylight availability. Here are two of the most common methods for incorporating smart lighting into your home:
Wired Lighting Control System
When all of a home's electrical wiring is concentrated in one location, it is known as wired lighting control. This option enables less tangled wiring in the walls. A centralized system, for example, lets you have one beautiful keypad in the space that controls all of the lights rather than a bank of various switches on the wall if you are working in an area with numerous lighting circuits.
Another advantage of the hard-wired approach is that because all the lights and keypads are permanently linked, there is no chance of communication problems. However, the disadvantage of a wired system is the project's complexity and expense. These lighting control systems need intricate wiring and careful installation. That is why, if you're searching for a cheap method of controlling smart lights, this isn't the solution for you and you should consider the next.
Wireless Lighting Control System
When toggle switches are replaced with wirelessly controlled dimmers, smart switches, and keypads, you have employed a wireless lighting control system. LEDs are installed and controlled by a processor that may be tucked away in a closet or utility room. Wireless lighting systems are less expensive to build and easier to maintain than centralized solutions.
A wireless lighting system is a great option for those who want to cut down on costs and have less work involved when the time comes to install their new lights. There's no need to cut open walls, run cables, or do any other annoying tasks that come with installing wired systems. You only need to use dimmers, processors, and smart switches!
Because the wireless technology requires less preparation and installation time, it can be operational in as little as a day. It is also critical that when a wireless system is put in place in a house, the dimmers, keypads, and processors are within range of each other to ensure optimal performance.
Why You Need a Professional for Installing Smart Home Devices
Some people might find the installation process for smart home technology overwhelming, but there is nothing more satisfying than a finished product that makes your life easier. Bluetooth and Wi-Fi pairing can be tricky without help from someone you trust to walk with through this exciting time in household evolution!
The assurance of knowing the work is being done correctly is near the top of the list among the numerous advantages of working with a professional when it comes to a smart home installation. If you're looking for a company in the area that can help make your home more connected, then look no further than us.
We at Chesapeake Electronics know how important it is to work with experts when installing residential smart technology and will be there every step of the way, even after installation finishes! Here are several of the additional benefits you'll get from employing skilled professionals to install your smart technologies in your home:
Experience
When you're in the market for smart home products, a knowledgeable installation company will be able to help narrow down your options and find exactly what's right for YOU. They know all about different brands so they can answer any questions that come up during this process – like which smart plugs have better features or prices. Plus working with an expert when setting up a smart home device ensures there won't ever again be a need for another device added into household chaos!
If you're looking for an experienced professional who will be there when it matters most, then look no further. We offer Smart Home Services that can enhance your home and life by providing support beyond the day of installation so everything runs smoothly from start to finish!
It's conceivable that you'll need to beef up your system to keep other internet-connected devices like PCs, phones, and smart TVs from slowing down. Our experts can assist you in finding this out upfront, saving you time and aggravation in the long run.
Accuracy
The right company can make all the difference in your smart home's success. Chesapeake Electronics has a great reputation for doing installations accurately from start to finish, which means you'll get more out of this investment with us than with any other service provider in this regard.
For example, if you want your landscape lighting to function for years, you must ensure that it is precise and balanced. If you enter the realm of lighting automation without a thorough grasp of voltage drop formulae or an incorrect installation for LED lamps, you may end up losing money in the long run.
If you want to feel more secure in your own home, our team of experts can install a surveillance system and automated lighting for security purposes. We'll also pair it up with an automated alarm so that no matter what time or day of the week, your home will always have the protection it needs from intruders!
A Personalized Experience
Home automation is a complicated system that often hinges on the programming of its software. And nobody does this better than professionals in our industry because they've trained and educated themselves to perfect their skills. Each can tailor an individualized experience for you!
The integration of products with a home automation system is an important part of ensuring that everything works seamlessly. If you have one particular product which isn't compatible, our team of professionals will be able to troubleshoot and install or program accordingly for optimal performance together!
They're also capable of customizing the system's user interface to be simple and easy to understand and use for everyone in your family.
Choose Chesapeake Electronics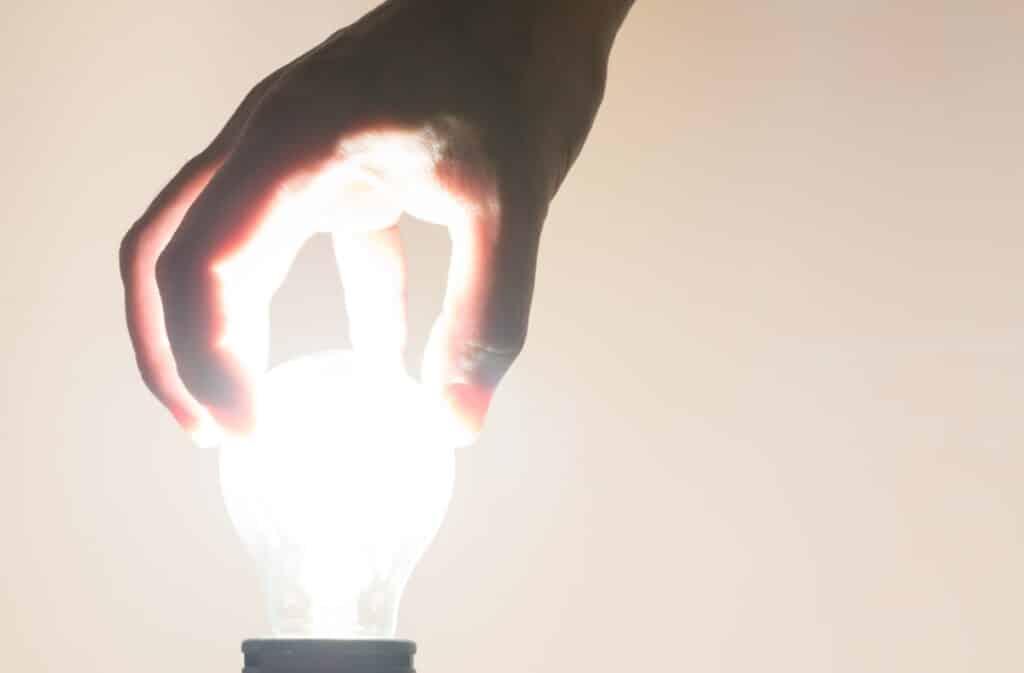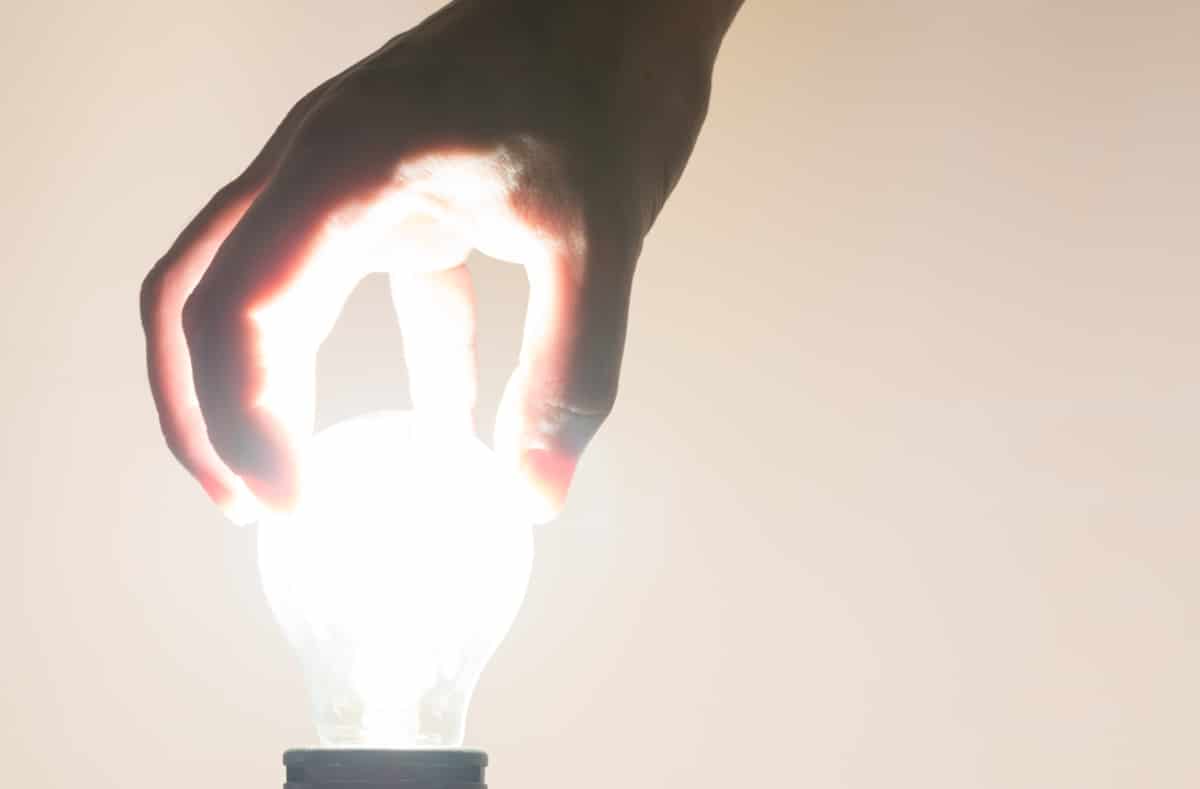 You won't have to worry about how to set up a smart house. Chesapeake Electric is here to assist you. Our team of specialists has significant training in several smart home installation services, including smart lighting installations.
When you partner with us for your smart home needs, we'll make sure everything is up-to-code and in good shape. We offer a holistic approach that maximizes quality while ensuring safety standards are met – all at affordable rates!
We also don't leave you in the dark! We make it a point to keep our clients informed from start to finish on any job. This is your lighting system, and it's meant to last a long time. So, our staff of experts makes certain that any concerns or questions you may have at the beginning or during the process are addressed. We can handle any difficulties or objections with ease if you desire any modifications, adjustments, or want to know more information about our strategies.
We Are Here For You Post-Installation
Our team assures you that you are completely pleased with your installation after it is completed. Before we finish, we check each lightbulb and fixture to ensure that all wiring and cabling are in the correct location, making sure you have a functioning system that operates flawlessly.
However, we understand that sometimes a project doesn't turn out quite as you expected, and we will work with our clients until they are satisfied. At any time you detect a problem with certain lights not turning on, want to make a change, or aren't pleased with something, we'll work to provide you with the lighting control system that fulfills your needs.
Find Out More
Do you want to learn more about home lighting installation and how Chesapeake Electric's staff of specialists can assist with everything from start to finish? Find out more by calling us at (443)-716-7095 or completing our online contact form to book an obligation-free consultation with our staff. We'd be delighted to hear from you!