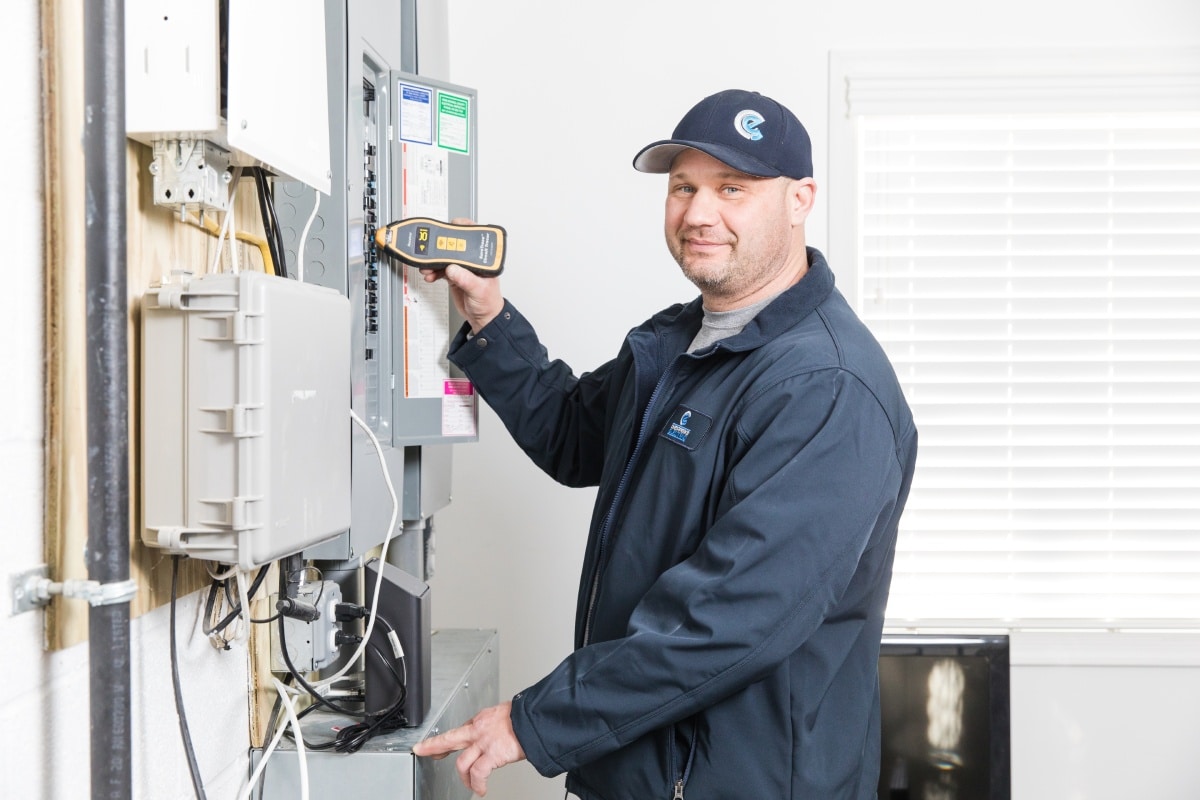 Cape St. Claire is a rapidly growing community, and the need for reliable electrical services is more important than ever. Having an experienced electrician on hand for regular service and expert installation means you can prevent any potential electrical problem before it becomes serious. The team at Chesapeake Electric is here to provide residential electrician services in Cape St. Claire, MD.
Whether you're looking to install a ceiling fan, discuss interior or exterior lighting solutions, replace an outdated electrical panel, or upgrade your home with smart appliances and electrical devices, our qualified local electricians can handle any project. We also offer emergency electrical services for any unexpected electrical issues that may arise.
With a decade of experience, Chesapeake Electric is the go-to residential electrician in Cape St. Claire, MD and the surrounding area. Contact us today to discuss your next electric project. We look forward to helping you power your home with a reliable and safe electrical system.
Chesapeake Electric Residential Services
If you are building a new home, remodeling your current residence, or need some basic electrical maintenance, hiring a certified electrician will keep your home's electrical system up to date. Working with local electricians familiar with your area's codes and regulations can help you avoid potential problems in the future.
Our residential electricians offer a wide range of services, including: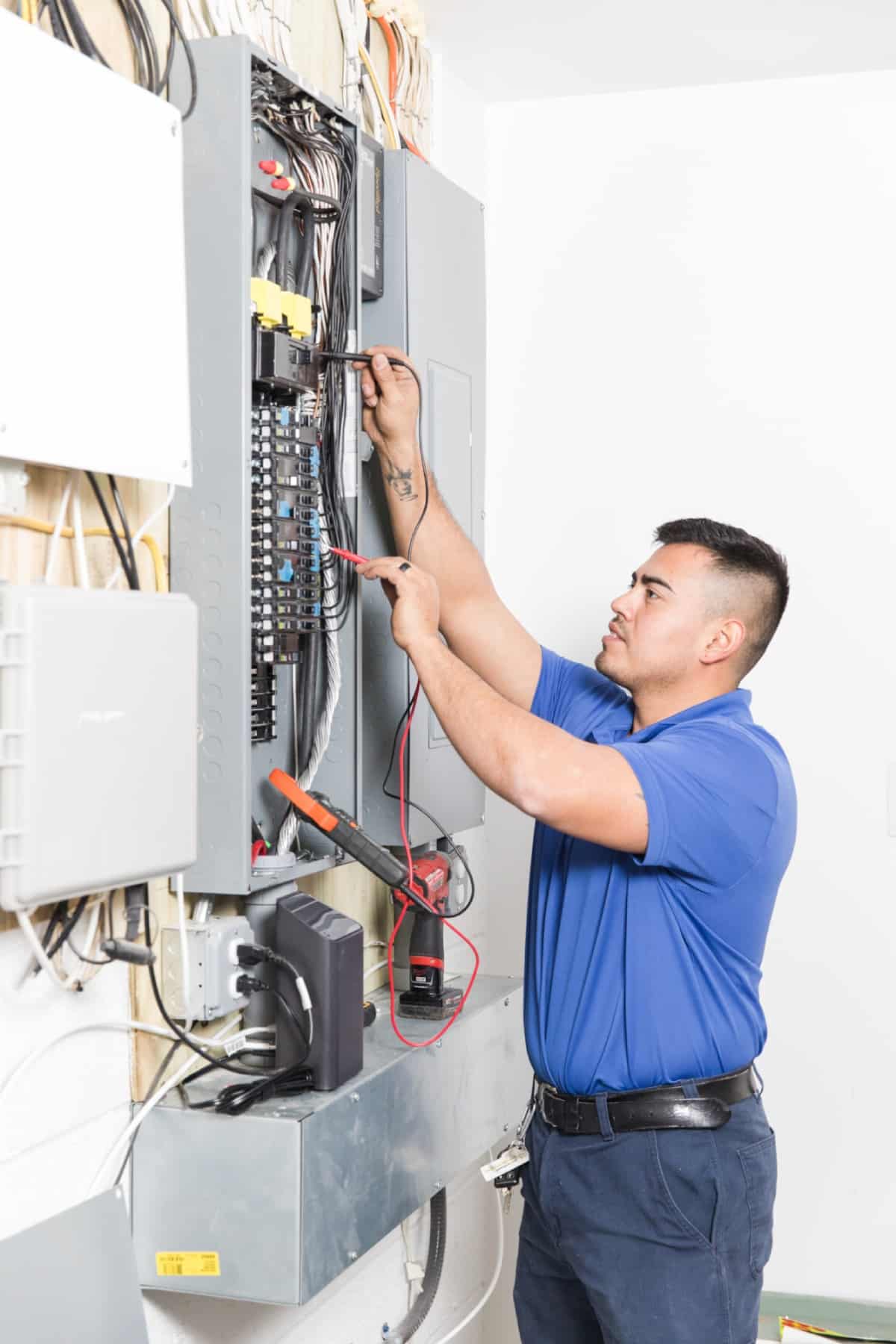 Custom Lighting Solutions
From recessed lighting to landscape lighting and security lighting, our electricians are proficient in installing custom lighting solutions that fit your home's electrical needs. We understand the importance of creating the perfect lighting atmosphere and can help you select the best light fixture for each space in your home.
Residential Wiring
Our team of experts can help with any residential wiring needs, including rewiring an entire home, adding a dedicated circuit for a new appliance or fixture, installing outdoor security lights, and much more. We have the expertise to install electrical systems for new construction and remodeling projects, and can also perform any necessary electrical repairs or upgrades on older systems.
Electrical Panel Upgrade
If your home is over 10 years old, it may be time to consider an electrical panel upgrade. An outdated electrical panel can be a major safety hazard and could lead to power outages and electrical fires. Our electricians can help you select the correct panel for your home and install it safely.
Electrical Repairs
From fixing faulty wiring to replacing outdated circuit breakers, our electricians can handle any electrical repair you may need. We are experienced in troubleshooting and fixing every kind of electrical issue, so you can rest assured that your home's electrical work is in good hands.
If you want to change, upgrade or repair your home's electrical system, contact Chesapeake Electric now to schedule service. We'd be happy to discuss your residential electrician service needs in Cape St. Claire, MD.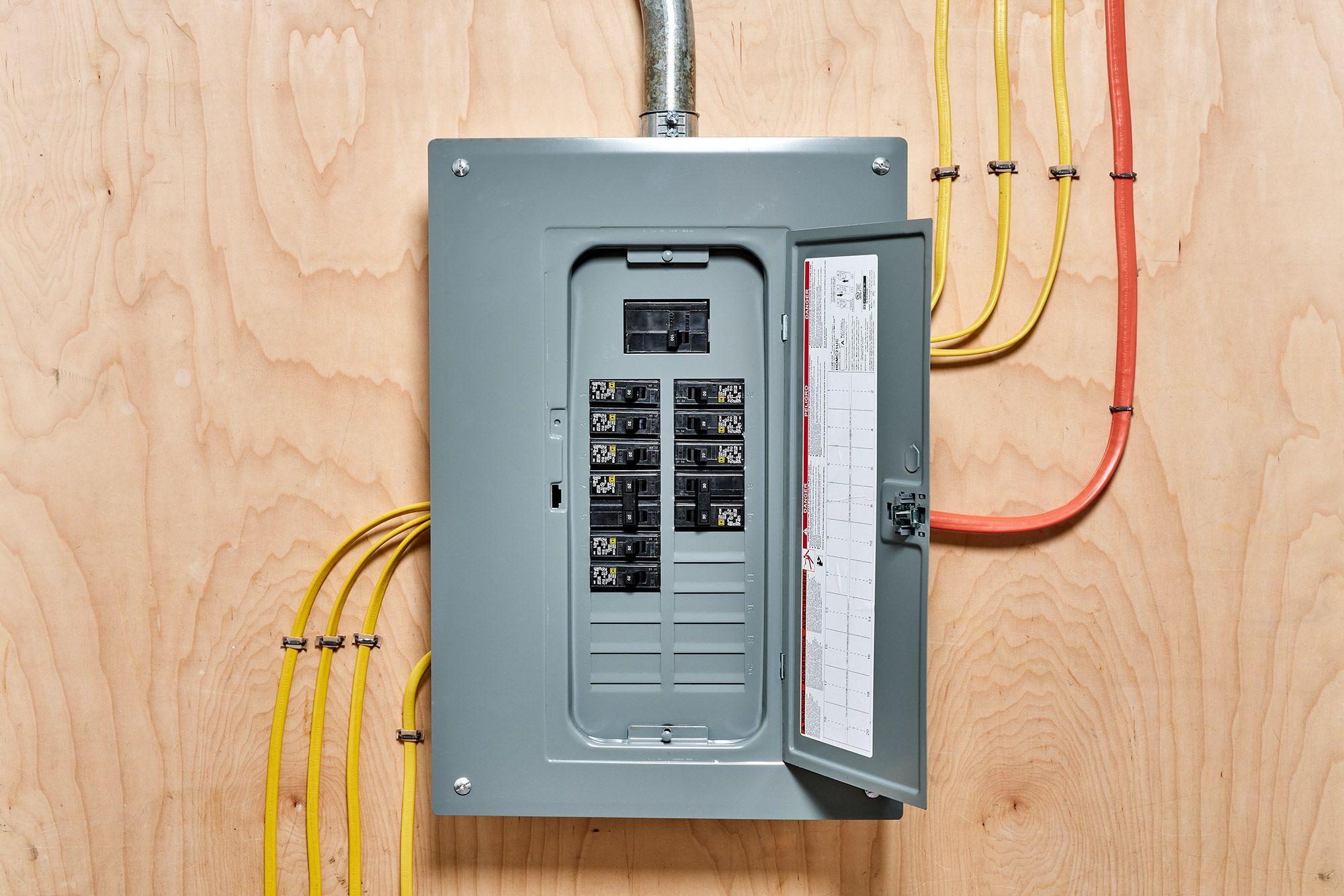 Residential Electrical Safety & Inspections
Regularly inspecting your electrical outlets, cords, and appliances for any damage or wear can help reduce the risk of electrical fires and other hazards. Our emergency electricians can perform a comprehensive electrical inspection.
Electrical Safety Inspections

If you are buying or selling a home, having an electrical safety inspection to ensure it is up to code can help you avoid potential liability. The electricians at Chesapeake Electric are well-versed in local electrical codes and regulations and can make sure your home meets safety standards.
Smoke Detector
Properly installed and maintained smoke detectors can help save lives in case of a fire. We can install smoke detectors in your home and ensure they are working correctly.
Surge Protection
Surge protectors safeguard against voltage spikes and power surges, which can damage your home's electrical system and appliances. We can install whole-house surge protection for your entire home or individual surge protectors for specific appliances or electronics.
Aluminum to Copper Changeover

If you have aluminum wiring in your home, it is important to change it to copper. Aluminum wiring can be a major fire hazard and is less durable and conductive than copper. Our emergency electricians can help you safely change your aluminum wiring to copper.
No matter your electrical needs, the Chesapeake Electric team is here to help. Schedule an appointment with our electrical company for assistance in Cape St. Claire, MD if you need regular or emergency electrical service.
Get the Job Done Right with a Licensed Electrician in Cape St. Claire
Is your breaker panel looking a little worse for wear? Do you need help installing home standby generators? When it comes to your electrical needs, don't take chances. Work with a licensed electrician to get the job done right. Schedule an appointment online with Chesapeake Electric today or call (410) 618-5300 for emergency electrician services in Cape St. Claire, MD.