Skillfully Replacing Knob And Tube Wiring In Your Home
After completing the final paint touch-ups on your home, you are ready to put it on the market. However, one last run-through with your real estate agent turns up an unanticipated problem: your home has a knob and tube wiring. This 1 st generation electrical wiring method is not only obsolete in today's day and age, but could be a potential safety hazard should something go wrong. Anytime a home is sold, any K&T wiring has to be removed per the buyers' contract and most electricians won't touch the stuff because they don't have the skillset to remediate the problem correctly. Fortunately, Chesapeake Electric is up for the challenge! Our experienced team is led by a Master Electrician whose thoroughness and knowledge of knob and tube remediation provides the perfect solution to your wiring problems.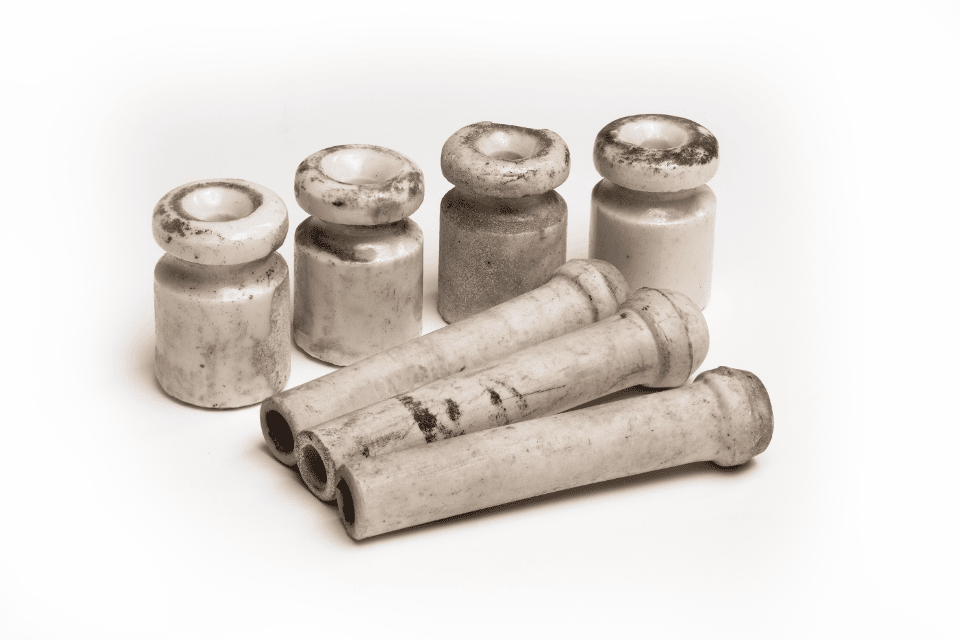 What Is Knob and Tube Wiring?
Knob and tube wiring was an early standardized electrical method in North American buildings from 1880 to the 1940s. It is very common in the historical districts of Annapolis, Baltimore, Ellicott City, and Washington, D.C. K&T wiring consists of insulated copper conductors that pass through drilled holes in lumber framing that are protected by porcelain insulating tubes. These tubes are supported along their length by nailed-down porcelain knobs.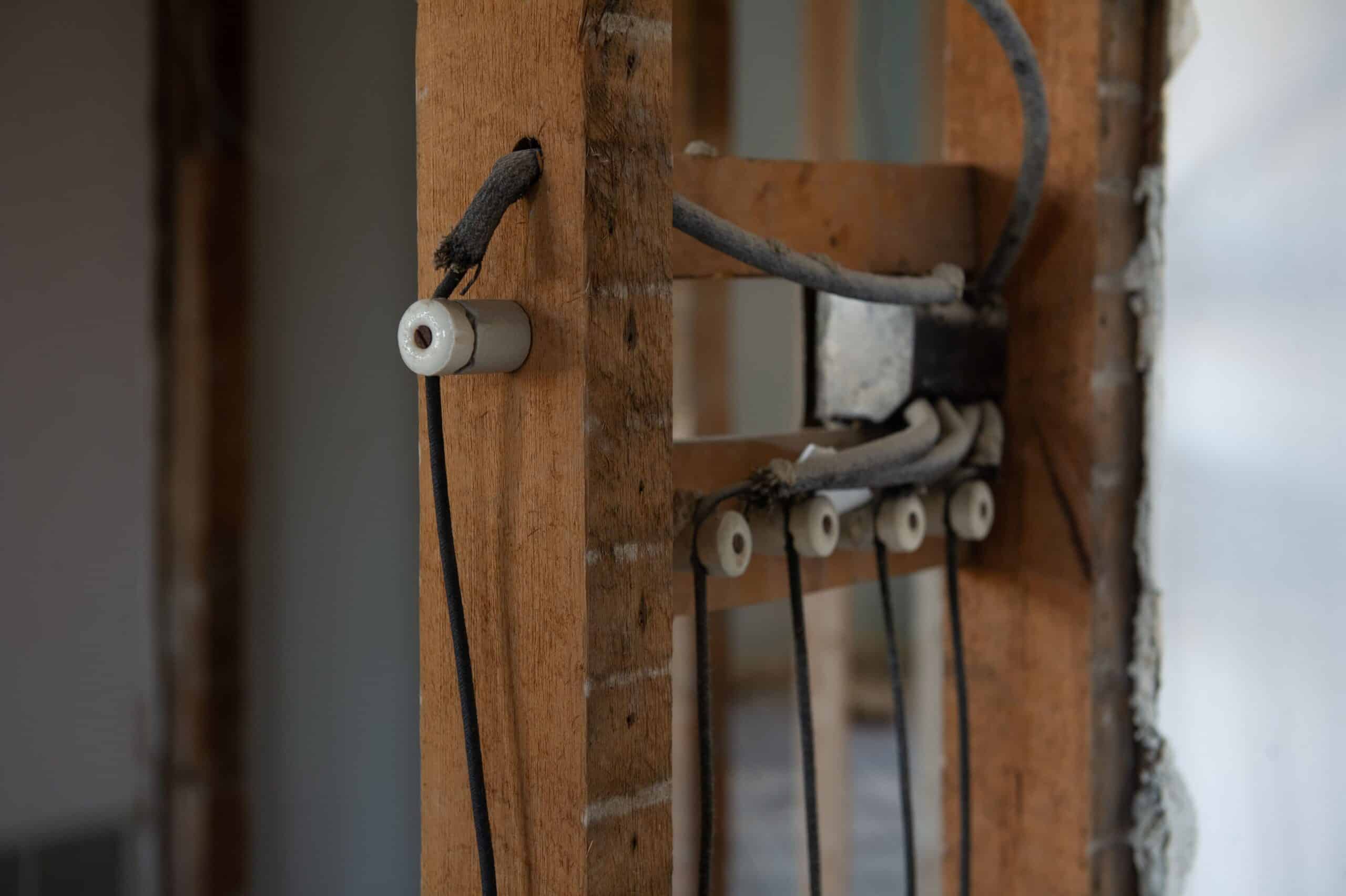 Common Problems with Knob and Tube Wiring
While the original installation of knob and tube wiring is at times superior to modern Romex wiring and the porcelain components have an almost unlimited lifespan, there are several disadvantages to this dated wiring method:
Though not inherently dangerous, knob and tube wiring is not permitted in any new construction due to the fact that it can be a fire hazard in buildings where insulation envelops the wiring. Insulation cannot be blown or laid on this wiring.
K&T is also an ungrounded electrical system, which means it cannot be used with 3-prong appliances. Without a grounding wire, there is a higher risk of electrical fires and damage to sensitive equipment.
In addition, most homeowners' insurance policies do not cover electrical hazards in homes where knob and tube wiring is found, increasing your out of pocket expenses should your home ever have an electrical problem.
Knob And Tube Remediation Done Right
When it comes to knob and tube replacement, Chesapeake Electric is happy to help! We have the skills to assess your situation and complete a full knob and turn remediation in no time at all. Our licensed and insured electricians have over 10 years of experience dealing with this outdated wiring method, so you can count on us to provide you with the professional services you need to completely overhaul your system. We take a great deal of pride in the quality of our work and our dedication to complete customer satisfaction, so give us a call today for an In-Home Consultation estimate!