Chesapeake Electric Can Protect Your Home from a Power Surge
With the number of appliances and electronics running throughout houses in Annapolis, MD, home surge protection by Chesapeake Electric has become one of the most requested safety services by residential customers. Why? The short answer is peace of mind. Installing a professional surge suppressor protects your home's electricity supply and the components plugged into it from dangerous and unexpected increases in electrical power. With experienced installation by our team of technicians, you can rest easy knowing this critical safeguard is in place. Contact us for an in-home estimate.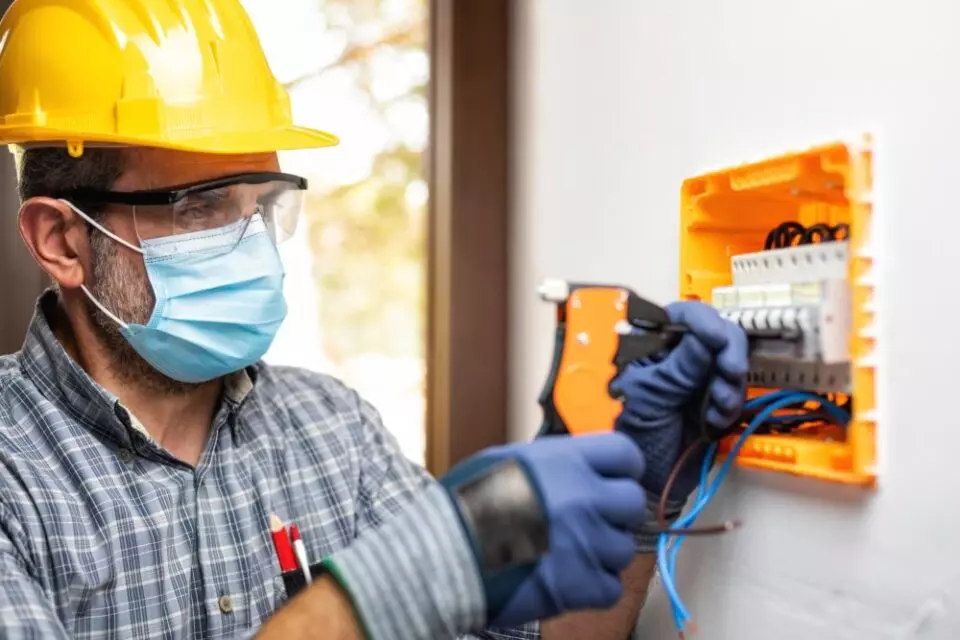 What Is a Power Surge and What Causes Them?
As the name implies, a surge is a sudden increase in power in your home's electrical system. While these spikes happen in the blink of an eye and don't last for more than a second, the intense increase in power causes significant damage to appliances and electronics and can even cause electrical fires. A surge protector's job is to divert the excess energy to grounding wires before going through to home electronics and appliances. Common causes for power surges include:
Lightning storms
Power outages
Tripped circuit breakers
Outdated wiring
High-powered appliances
Learn More About Home Surge Protection
Our team of electrical technicians is fully licensed and insured to perform a range of electrical installation, repair, and service panel upgrades, including surge protector, installs. We offer both residential and commercial services. Having us outfit your home with surge protection at the electrical panel and outlets offers the most comprehensive coverage against emergency calls. There are numerous benefits to installing this type of system, including:
Electrical damage protection – Power surges follow the path of wires to outlets and will continue into any item that's plugged into them. These can cause electrical fires that result in excessive damage to the whole house.
Layered protection – Our service offers safeguards at two points. Surge protection in the electrical panel diverts power surges caused by a source outside the home and redirects it to the ground. Our layered security also offers protection at the outlet for any surge generated within the walls of your house.
Electronic damage protection – All electronics and appliances plugged into an outlet are at risk of harm if your home is not adequately protected. Power surges have the strength to completely damage an appliance or electronic device beyond repair.
Safeguarding against in-home power surges – While you may consider an outside source, such as a lightning storm, the biggest danger for power surges, the extra layer of protection at the outlets is critical in protecting your home. In-home surges are responsible for shortening the lifespan of valuable electronics, costing homeowners in replacement purchases.
Why Choose Chesapeake Electric
Our company is based on honesty, integrity, and a pledge to provide our customers with the best services possible. Whether you're a residential or commercial customer, we're committed to offering a hassle-free and timely service call for all your electrical needs. You can count on the following from us:
Guaranteed Flat-Rate Pricing
Over a decade of experienced work
Friendly Expert Staff
A dedication to customer satisfaction and superior workmanship
Learn More About Home Surge Protection
Interested in learning more about how Chesapeake Electric's electrical services in Annapolis, MD can help protect your home? Scheduling service is easy by either filling out our contact form or giving us a call. Don't forget to visit our specials page for opportunities to save money. We look forward to serving all your electrical needs.