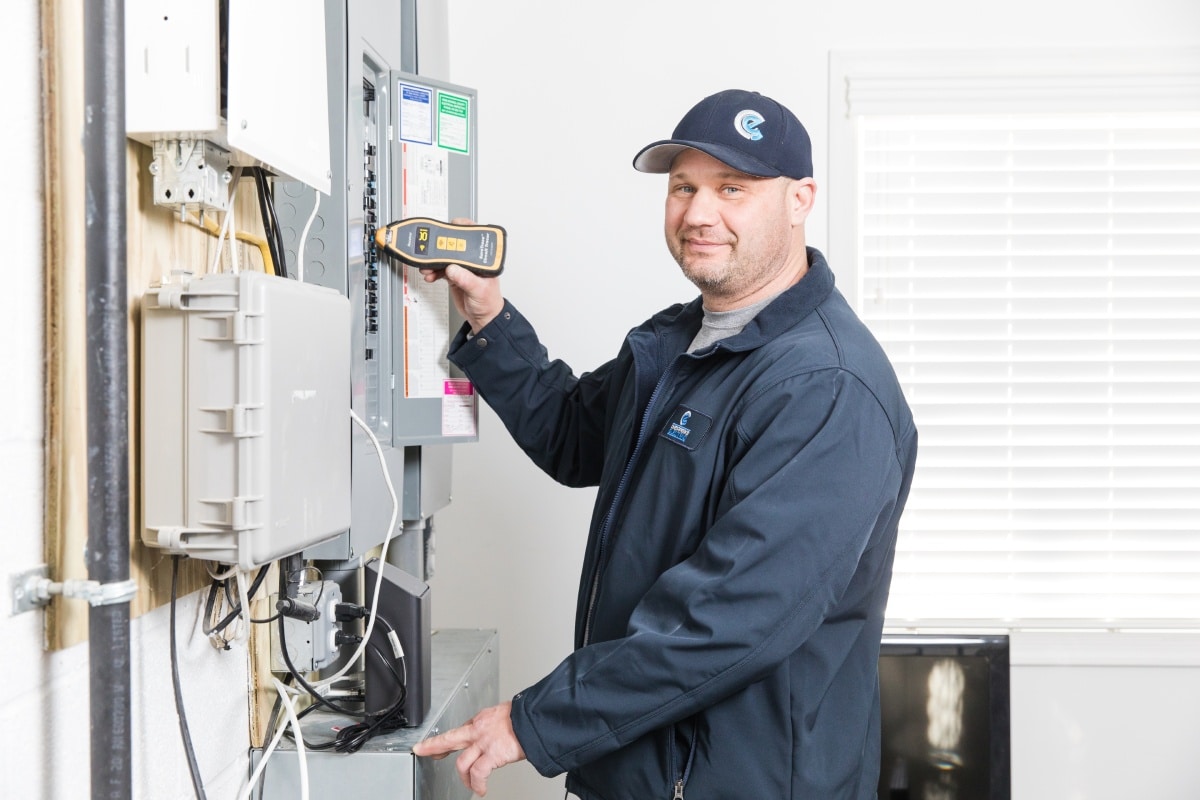 At Chesapeake Electric, we are proud to be able to save homeowners money on their energy bills while ensuring quality workmanship on lighting and electric systems that are both functional and beautiful.
Finding qualified electricians to perform residential electrical services in Arnold, MD can be difficult. Unfortunately, some homeowners attempt to DIY jobs instead of hiring a professional electrician. Or they find so-called self-employed master electricians that may not actually have the proper electrical licenses, certifications, and insurance (general liability insurance, property damage insurance, etc.). In the end, the project is usually of poor quality or dangerous and ends up costing more to fix than it would have originally.
Chesapeake Electric is here to prevent these issues with our award-winning residential electrician service in Arnold, MD. Several members of our team hold a master electrician's license and our experts specialize in all aspects of residential wiring and lighting. We also have all the proper licenses, certifications, and insurance to take on any electrical job.
From consultation to installation and maintenance, our Maryland electricians can handle all your residential electrical needs. Contact us today!
Electrical Wiring: Why You Need A Licensed Electrician
Around 46,700 electrical fires happen each year due to electrical failure or malfunction, according to a report from the National Fire Protection Association (NFPA). That equates to about $1.5 billion per year in lost property value alone.
If you need electrical work done and do not hire someone with a master electrician license, then you are putting yourself and your home at risk.
It is important that you hire licensed electrical contractors who are trained and educated in the proper procedures and will take the time to thoroughly check every part of the electrical system in your residence. You want to make sure that any issue is identified immediately so it can be repaired before getting worse and becoming a fire hazard.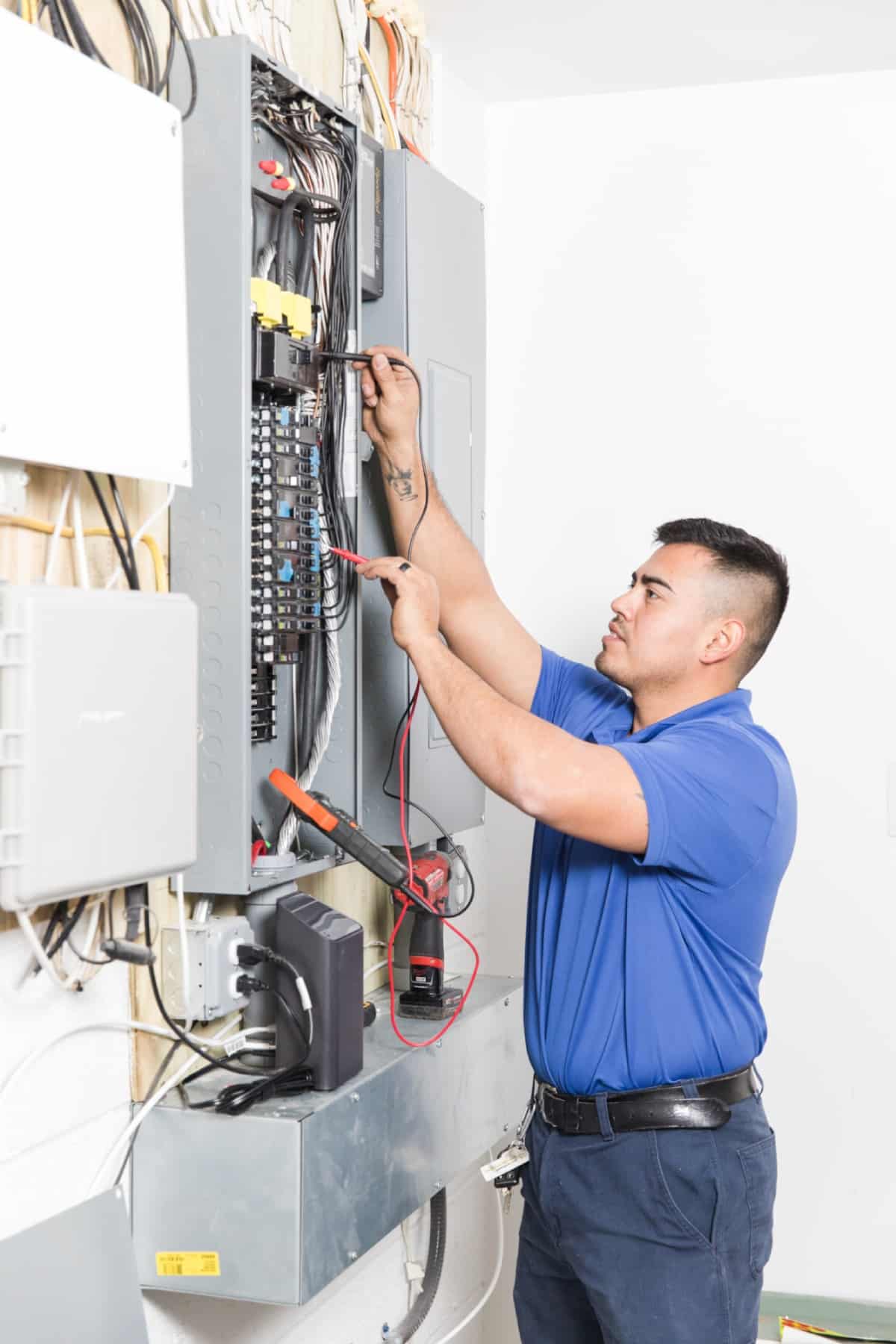 Preventing Electrical Fires
Electrical fires are dangerous and can cause a lot of destruction. Below are several things you can do to ensure your home isn't susceptible to electrical fires:
Keep Your House Up To Date With Safety Codes
Keeping your house updated to current safety standards is key to protecting yourself and your family. Many states require their residents to follow certain safety codes, although it can vary widely depending on where you live and how old your home is.
For example, many older houses were built under different rules than those required by current laws. They weren't necessarily designed with safety in mind, which often leads to unsafe conditions. Upgrading your electrical systems to modern safety standards can help prevent electric fires.
Have All Receptacles And Outlets Inspected By An Expert
Having a master electrician perform inspections prior to finishing home renovation or new construction is important because they will look for potential trouble spots like broken wires, blown fuses, loose connections, defunct outlets, and so on.
When these issues are found during inspection, they can usually be fixed easily without breaking any code. However, if these things aren't discovered until after the structure has been completed, they may become expensive repairs.
Check The State Requirements For Electrical Repair Companies
Before hiring an electric company or electrical workers to repair your home's system or install new components, you should always make sure that they are properly licensed and insured. The electrical industry is heavily regulated because it is important and dangerous work. Only certified electricians have the training and education needed to perform quality work.
Schedule Regular Maintenance On All Electrical equipment
Maintaining the electrical and lighting systems in your home helps reduce the risks related to faulty wiring, outdated appliances, overloaded circuits, and so on. Having routine maintenance from a licensed master electrician ensures that all aspects of your home's electrical system have been carefully inspected and tested and any issues are corrected before they become a hazard.
If you live in the Arnold, MD area and have a question about our services, please call Chesapeake Electric at (443)-716-7095. We'd love to set up an appointment for an in-home estimate!