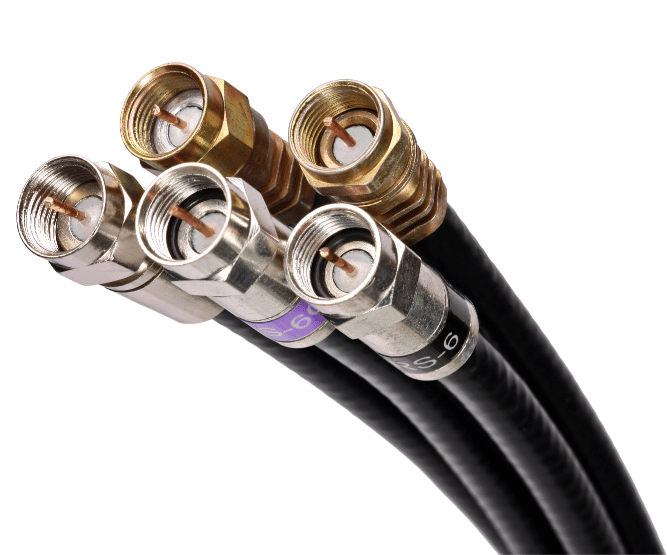 Chesapeake Electric Offers Complete Audio-Visual Installation
In today's digital world, computer networks and home theater systems are prevalent throughout homes and businesses in the region. Chesapeake Electric's team of commercial and residential electricians in Annapolis, MD offers professional data cabling and audio-visual installation services to help manage wiring, connections, and maintenance. Our solutions are the right choice to hide unsightly wires and provide the safe electrical organization of cables and outlets while offering easy access. Contact us to schedule an in-home consultation today.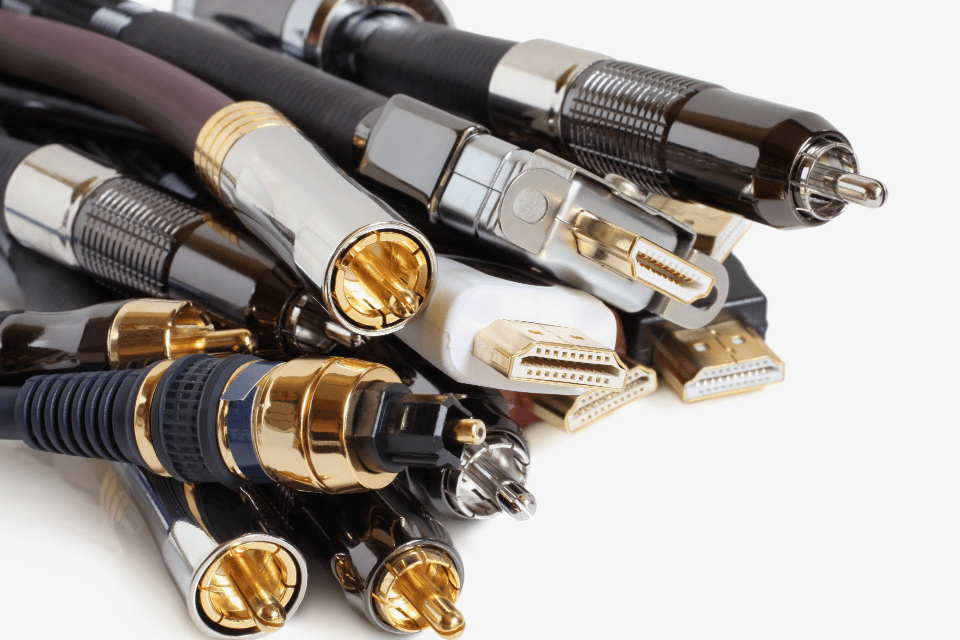 What is Coaxial Cable? Do I Need It?
If your home or business has cable or internet service, it likely uses coaxial cable to transmit video, audio, and voice communication in and out of the property. Newer technology has introduced fiber optic cabling. However, not all neighborhoods and cities have changed over to that format. With the amount of work required to replace a network, it could be a while before those areas see that technology. Fortunately, coaxial cable remains a trusted and fast transmission option for cable, phone, and internet. A few of the beneficial reason's companies choose coaxial cable are:
It is reliable and accurate when transmitting data
The copper wire is insulated from interference for a strong signal
The coating is resistant to environmental damage, making it ideal for both indoor and outdoor use
We Offer Complete Data Cabling Solutions
Data cabling is essential for video conferencing, high-speed internet, and clear communication with employees and external customers. We offer home and commercial electrical solutions that meet the unique needs of your business and family. Our team will provide a consultation in your house or place of business to discuss all aspects of your project. The result ensures that cable and wires are neatly hidden from sight, easily accessible for proper maintenance, and clearly labeled to provide easy access and simple equipment upgrades. We cover:
Design
We will tour the property and make an experienced decision on the best cabling option for your building that will meet your needs.
Installation
Our team is fully licensed and insured, and we follow all building codes and electrical safety processes. We guarantee professional installation from the ground up.
We Offer Complete Data Cabling Solutions
As a full-service electrical company, we work with wiring of all kinds, and that goes for our audio-visual technicians. We work with home and business owners throughout the region to install and wire home theater systems, whole-home audio systems, in-ceiling speakers, conference room AV equipment, and more.
Modern flat-screen TV options, soundbars, and streaming services provide incredible opportunities for residential and commercial situations. Part of the attraction is the clean look and integrated use of all these components. Contact us for the professional hanging of video equipment, running wires through walls, and positioning speakers and parts where you need them.
You Can Be Confident Choosing Chesapeake Electric
When you need honest and reliable electricians, look no further than Chesapeake Electric. Our customer service pledge is our way of ensuring we provide an excellent and satisfying experience for all commercial and residential customers. We offer:
Licensed and insured electricians
More than 10 years of experience
Customer satisfaction & superior workmanship
Flat Rate Guaranteed Pricing

Contact Our Team For Data Cabling And Av Installation
Chesapeake Electric in Annapolis, MD has been answering the call for professional data cabling solutions and audio video installations for more than a decade. We offer convenient ways to schedule service by either calling us directly or using our contact form. Don't forget to visit our specials page for money-saving opportunities and contact us today!