Service Panel Upgrades by Chesapeake Electric
The electrical service panel is one of the most critical parts of any home because it regulates all the electricity that flows throughout the entire structure. It connects the wires from the outside power grid to your home's electrical system and handles everything from monitoring voltage levels to distributing current to various outlets, lighting fixtures, and electrical appliances.
The service panel is also referred to as a breaker box, fuse box, or load center. In order to safely and efficiently power your home, it's crucial to maintain regular inspections and upgrades for this device. If your existing electrical panel is outdated, weak, or faulty, you could be left vulnerable to inconvenient outages, harmful shocks, and dangerous electrical fires.
Chesapeake Electric is a locally owned and operated company in Annapolis, Maryland. Whether you are looking to upgrade an electrical panel with smart features or need to replace one altogether, we can handle the task and ensure your home is protected against potential hazards.
A major breakdown of your electrical panel could potentially endanger the safety of everyone who lives in the house, which is why you need the experts at Chesapeake Electric. Call (410) 449-4212 today to install a new electrical panel or upgrade your existing panel!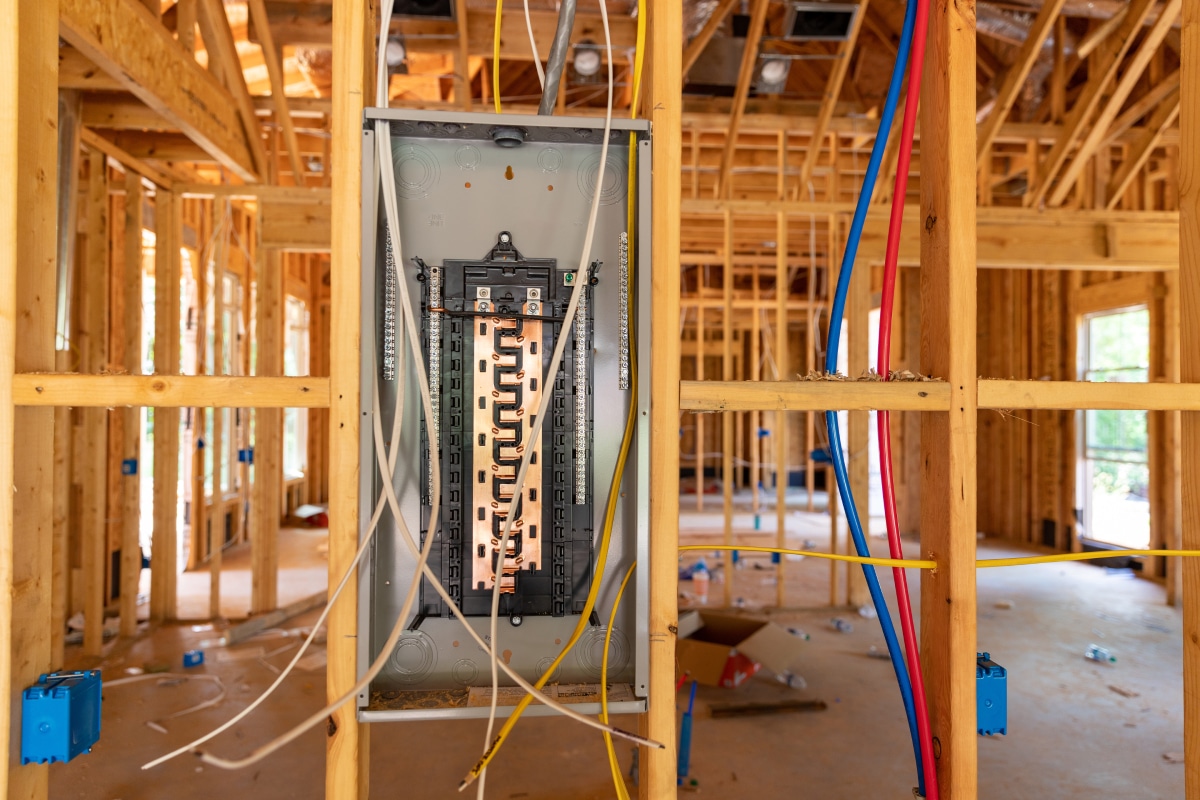 Why Would You Need a Main Panel Upgrade?
If you're like most people, you probably place a priority on protecting the safety and value of your home. A service panel upgrade is one of the most important things you can do to resolve current issues and prevent overloads and shorts that may even cause a house fire. In addition to the safety aspect, upgrading your service panel will do wonders for providing your home with an efficient and consistent supply of power that may also lower your electricity bills. An upgrade will even allow you to add additional circuits to your home, so you can go ahead and install those extra outlets you've been wishing you had. You should definitely consider electrical panel replacement if your home is operating on an outdated model or if there are any problems with your current setup.
Whether you need help installing new circuit breakers, replacing fuse boxes, adding smart technology, or upgrading the entire electric panels, we offer complete solutions for your home or business.
Give Chesapeake Electric a call if you notice:
Service panel overheating
Strange sounds from the electric panel
Flickering lights
Frequent circuit breaker trips

Issues with the fuses
Maintain the Safety and Value of Your Home
Over time, the electrical wiring inside your home's service panel can become increasingly worn down by the constant flow of electricity. This results in some pretty significant problems, including:
Increased risk of accidental shock

Unnecessary damage to the electrical system

Loss of efficiency and productivity
As a result of these issues, you may end up paying higher utility bills and spending more money maintaining your home electrical system than necessary.
To avoid such complications, it's best to regularly inspect your electrical panels and get electrical panel upgrades when necessary. We recommend scheduling a service panel upgrade or replacement before any serious problems occur. Our team of professionals will ensure it gets installed properly and meets your electrical needs.
Don't Compromise on Safety – Schedule an Inspection Today!
At Chesapeake Electric, we know how important it is to protect the safety of your family and property. By hiring us to perform your next service panel upgrade, you can ensure that an outdated electrical panel doesn't become a danger to your family or home.  
Our team of licensed and certified technicians are highly capable and can handle any job, large or small. They will obtain the required permits and make arrangements with your power company to perform electrical work at your location so you don't have to worry about it.
From the moment we are hired until the job is completed, we're fully committed to making sure your home receives the quality electrical work it deserves.
Call us at (410) 449-4212 or schedule an appointment online for an in-home estimate today!