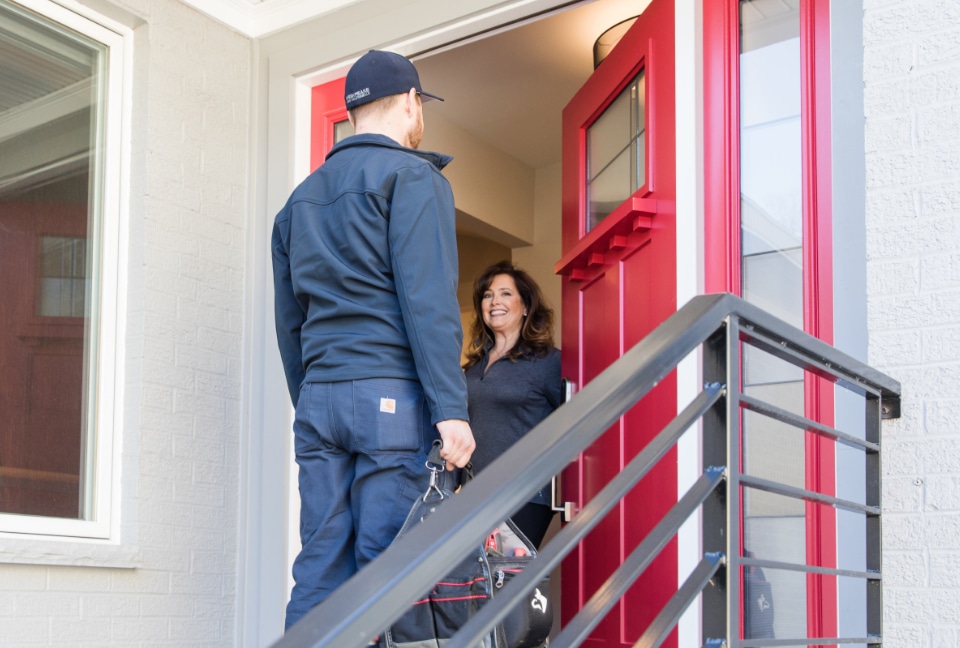 Residential Electrician Services by Chesapeake Electric
Lighting in your home is such an important aspect to your home's atmosphere and functionality. Beautiful lighting can completely change the feel of a room for the better. We offer complete and professional Annapolis residential electrician services for your home.
Making Homes
Bright For Over
10 Years
Kitchen Wiring & Lighting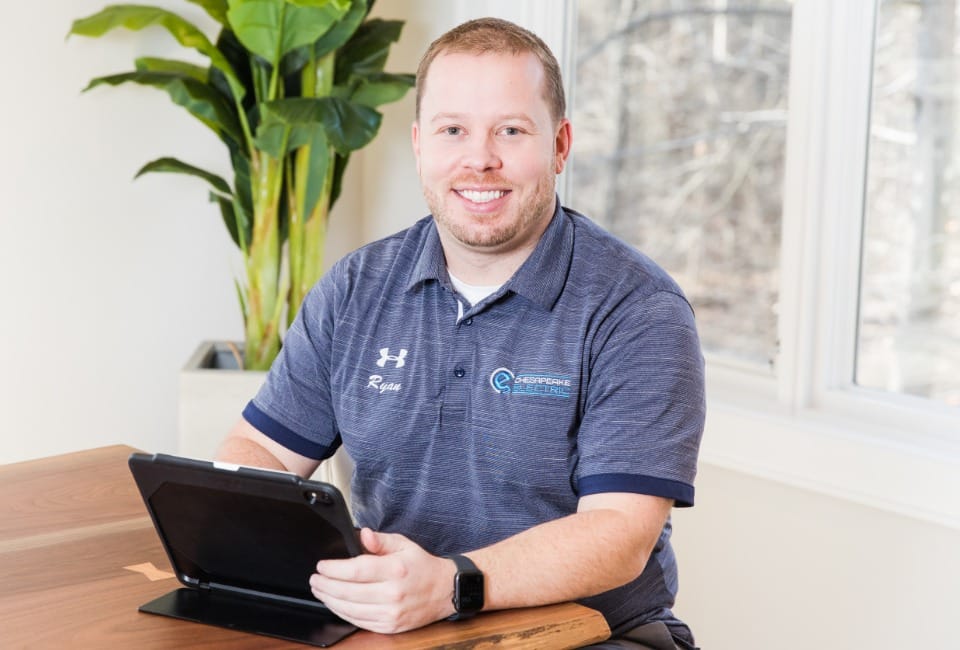 Some Of Our Residential Electrical Services Include
Installing LED lighting
Wiring kitchen equipment
Protecting your whole home against power surges
Providing wiring for basements and other home additions
Re-wiring for different types of lighting, including recessed lighting, lighting inside or under your kitchen cabinets, and more!
First Class Service
When you bring us in to work on your home, we will be working alongside you from the beginning until the project is complete. Let us come and make your home a little bit brighter! We offer an in-home consultation and estimate, so take advantage of this benefit today! Give us a call today at (410) 280-3388!
Residential Electrician Services
Residential Electrician Services By Chesapeake Electric
Your home is your sanctuary and every aspect should be designed to match your life, including your electrical system.
Lighting plays a crucial role in the ambiance of your entire home. With the right lighting and electrical fixtures, you can spruce up any space to be stylish, beautiful, and functional. From installing ceiling lights and wall sconces to adding wiring for kitchen appliances and extra basement outlets, residential electricians can work to ensure you experience comfort and convenience while using electricity in your house.
At Chesapeake Electric, we have the industry expertise to provide solutions for all your home electrical needs. Our residential electrical contractors are highly trained and knowledgeable in many aspects of their trade, including installing new lighting fixtures, ceiling fans, switches, outlets, receptacles, circuit breakers, smoke detectors, and more.
Making Homes Bright For Over 10 Years
Our team has provided excellent service to Annapolis homeowners for over ten years, whether they need new lights installed, outlet upgrades, or a complete remodel of their electrical system. We are proud to say that we are licensed, bonded, insured, and certified by the state of Maryland as qualified electricians.
We care about safety, quality, and cost-effectiveness when working in your home. With Chesapeake Electric, you can expect minimal disruptions during your electrical services, and your property will stay safe from potential hazards.
As part of our company culture, we prioritize customer care, prompt service, and quality work. If you want complete peace of mind when choosing an electrician, call us today at (410) 280-3388.
Our Residential Electrical Services
Electrical installations are among some of the most frequent repairs and upgrades made in residential buildings. Unfortunately, there are 30,000 shock incidents every year in the US alone from people attempting to make these fixes on their own. It is imperative for homeowners to ensure that their electrical systems are handled by experts who have the knowledge and training necessary to do the work safely.
With our master electrician on board at Chesapeake Electric, we guarantee that your electrical problems will be resolved in a safe and timely manner.
Here are some of the common electrical services we do:
Electrical Inspections: We conduct inspections of the entire system to pinpoint any possible electrical problems in your home. It's an important step towards preventing costly damages and dangerous situations.
Electrical Wiring: We can wire your entire home for better accessibility and lower energy consumption. We handle everything from special wiring for kitchen appliances, strategic lighting, outdoor outlets, generator hookups, and more.
Lighting: We install all types of light fixtures, along with switches, dimmers, and motion sensors. Our electrical contractors can replace old bulbs and lights, upgrade your electric devices using smart technology, and even install pool lights.
Panel Upgrades: If you have outdated electrical panels, we can refurbish them and integrate smart grid technologies. You won't only save money, but also enjoy enhanced safety and convenience.
Surge Protection: We can protect your home from power surges and other unwanted events by adding surge suppressors. These devices help keep your home's electronics safe from damaging power fluctuations.
Electrical Repairs: We have your back when your circuits start acting up. We fix issues like blown fuses, tripped breakers, power surges, overloaded circuits, and shorted wires. We are available 24/7 if you need emergency assistance.
Setting up your home's electrical wiring is critical because it lays the foundation for all future improvements. Whether you're building a brand-new home or upgrading one you already live in, we'll make sure your wiring meets current code standards. Our expert electricians can inspect, provide recommendations, and set up your home with the latest energy-efficient options.
Master Electrician Services For Annapolis Homeowners
At Chesapeake Electric, we take all electrical work very seriously. That's why we employ licensed electricians who are skilled, qualified, and experienced enough to meet your family's electrical needs. We always operate within the confines of local and state regulations, so you don't need to worry about substandard work. Our highly competent team members are completely trained to avoid accidents and injuries while they complete their job.
Chesapeake Electric has been helping residents throughout Annapolis and the surrounding areas for many years. Over this time, we've built a reputation for reliable service and excellent work. We promise to deliver prompt, dependable, and affordable solutions as part of our electrical repair and installation services.
Contact Us Today!
Electrical issues can cause a number of inconveniences and even pose severe safety risks to you, your family, and your home. If your residence has been plagued with faulty electrical wiring or constant electrical repair projects, then it's time to hire an experienced residential electrician in Annapolis, MD.
As licensed professionals, the Chesapeake Electric team knows how to identify electrical faults and quickly resolve them. With us, you never have to go worry about electricity failures again. Schedule an appointment today to discuss how we can serve you!